Student Life
Learn to Find Peace of Mind
---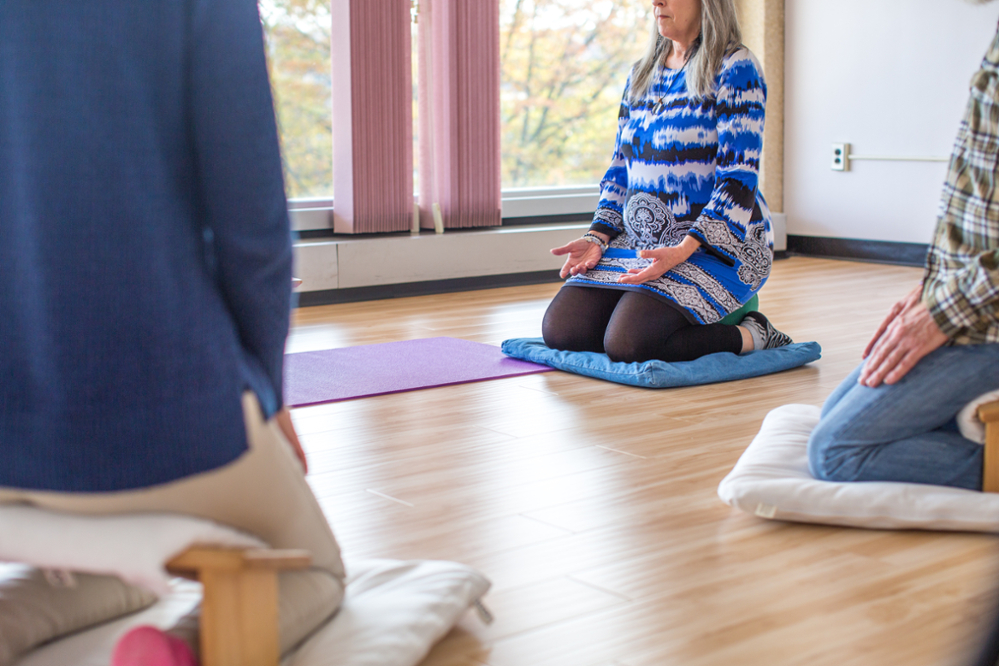 At the end of a long day of class, it can be helpful to unwind or let loose. Every Wednesday from 5-6 pm, Mad4U is hosting classes for a meditative Chinese martial art called Qigong. Every Thursday, Let's Dance Dukes, a class for Dukes to dance their hearts out and learn new techniques, will be hosted in the commons from 12-1. Whatever you need to get to your positive mindset after a stressful day, Mad4U is here to provide it.
         Grayson Pritchard facilitates the Qigong classes in Madison Union's Meditation Room from 5-6 pm. He is also the owner of Blue Heron Healing Arts in downtown Harrisonburg. Throughout the class, he guides the students through the motions of the Qigong while ensuring they are all comfortable. He instructed the participants on the benefits of daily practice such as an improved immune system, better posture, and a relaxed mental state. The warm-up and cool-down exercise involves mentally scanning your body to create a blank slate for students before they begin their circular, methodical exercises. Grayson then leads the class through a Qigong set for an hour. By the time they are done, the students are relaxed and in a more peaceful state of mind than when they walked in.
         "It also energizes you in a way caffeine never will," Prichard said.
         Many of the members of the JMU Club Better Being attended the class and work closely with Grayson Prichard. The club helps students develop, integrate, and deepen a spiritual practice through meditation, contemplation, yoga, breathing exercises, and Tai Chi. They hold classes throughout the week in the Meditation Room that any students are welcome to join.
         Once you have calmed your mind, use your spare energy at Let's Dance Dukes every Thursday from 12-1 in the commons, or the third-floor lounge if its raining.
         Academic Advisor at the Hart School of Hospitality, Sport, and Recreation Management Sarah Hodges said, "It's really awesome that students have this opportunity, this free opportunity to come out and dance. I've always enjoyed and appreciated dance, so this is something I find really cool."
         You can be an expert in dance or just starting out. It is low commitment and participants can leave for class whenever they need to. Each week is a new style of dance taught by instructor Phillip Fusaro. The goal is to learn the dance and about the culture from which the dance originates.
         If you enjoy Let's Dance Dukes, you will love Salsaburg. On October 24th Mad4U will be hosting Salsaburg in TDU from 7-11 pm. The event will teach participants about the Latin Salsa dance as well as the cultures it comes from before dancing the night away.
         If you enjoy learning how to make the best of your mind and body to improve your everyday quality of life, join Mad4U on Wednesdays and Thursdays for Qigong and dancing, and mark your calendars for Salsaburg on October 24.