Student Life
Cure Your Spring Fever with Madipalooza!
---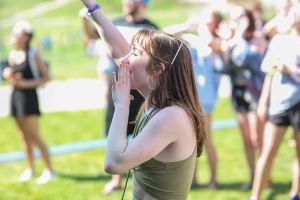 Spring is here and so is our excitement to get outside! School maybe getting busy, but that doesn't mean we have to waste all this good weather. So leave your winter blues at home and grab all your friends and festival gear for some fun in the sun this weekend!
Head over to JMU's own Festival Lawn on Saturday, April 13 from 1:00 to 6:00 pm for a free music festival! Madipalooza hosts amazing bands every year for students to enjoy in a safe environment without the hassle of traveling. One of the bands playing will be Lilac War, the JMU student indie band and winner of this year's Rumble Down Under!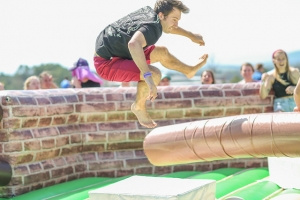 This 9th annual "festival at Festival" also boasts food and drinks for free or from local vendors, games and activities with possible prizes, and various giveaways for all attendees! Check out the band schedule below so you can sing along to their songs when the day comes. Get ready to cure your spring fever! We can't wait to see you there! 
Gates open: 12:30 pm
Lilac War: 1:00 pm ‑ Side Stage
Love & Theft: 1:40 pm ‑ Main Stage
D & Chi: 2:50 pm ‑ Side Stage
Coleman Hell: 4:00 pm ‑ Main Stage
Xie: 5:10 pm ‑ Main Stage
Event ends: 6:00 pm