Media Arts and Design
50 years after Bloody Sunday, speaker brings his account to JMU
---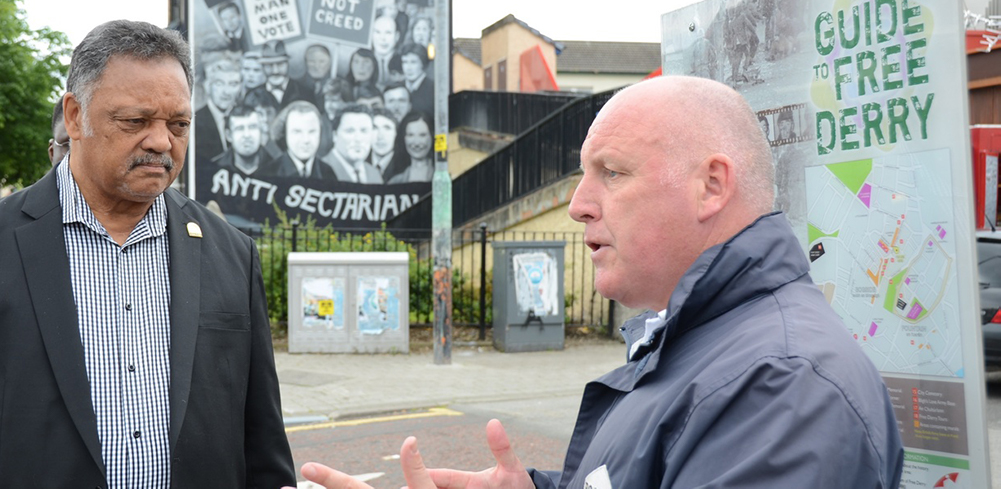 On Sunday, Jan. 30, 1972, as a march protesting against internment without trial drew to a close in Derry, British paratroopers opened fire on the unarmed civilians, killing thirteen and injuring fourteen others (one later died). Most of the victims were shot as they fled from the soldiers while others were shot trying to help the wounded. The massacre became known as Bloody Sunday. This tragic event marked the end of the civil rights campaign in Northern Ireland.
Paul Doherty, whose father Patrick was killed on that day, will discuss what the victim's families endured in the aftermath of the tragedy, the creation of the Bloody Sunday Justice Campaign, and the role media plays in their ongoing efforts for justice.
Doherty is a founding member of the Bloody Sunday Justice Campaign and was instrumental in setting up the Bloody Sunday Inquiry in 1998. Doherty is the owner and operator of Bogside History Tours in Derry, where he shares a personal, in-depth account of the history of the city, the Bloody Sunday Massacre, and the justice campaign.
His talk is sponsored by the School of Media Arts & Design, College of Arts and Letters Dean's Office, Department of Justice Studies, Gandhi Center, Center for Civic Engagement and Department of Sociology and Anthropology.
When: 7 p.m. Tuesday, Oct. 18
Where: Harrison Hall Room 2105
This is event is open to all.