Media Arts and Design
SMAD graduate selected as Fulbright semifinalist
---
By Charlotte Matherly, staff writer
For Audrey Nakagawa ('21), being a Fulbright semifinalist is "a pretty big deal."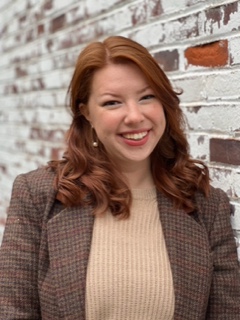 Nakagawa, a journalism concentrator, hopes to be awarded a grant through the Fulbright program. If she is selected, she'll spend 10 months in the Czech Republic as an English teaching assistant.
"I just want to have the experience of going abroad and meeting these young adults and helping them learn English," Nakagawa said.
Fulbright is highly selective — applicants can only apply for one track in one country. Nakagawa said she considered going for her master's degree but chose the English teaching assistant path instead. Only 30 Fulbright scholars are selected for that role in the Czech Republic, she said, and each one will go to a different area of the country.
On the application, Nakagawa had the option to rank potential types of schools where she would want to teach. She explained that in the Czech Republic, the school system works differently than in the U.S. Instead of having one unified public school track until college, children ages 11 to 17 are divided into specialized schools with options for specializations in areas such as nursing, forestry and the arts.

Nakagawa said she hopes to teach at a fine arts school but added she'd be happy anywhere.
Nakagawa started her application last May in what she said has been a grueling process. JMU students apply to Fulbright through JMU's fellowship program, led by Meredith Malburne-Wade. Nakagawa said she worked on her application all last summer, receiving multiple rounds of edits before she submitted everything.
"It was definitely intense," Nakagawa said. "[I] definitely cried a couple times writing my application."
Nakagawa hopes to hear whether she's received a grant by early April. But even if she doesn't get the grant, she said, it's all been worth it.
"Even just being selected as a semifinalist just says to me that the hard work that I put into that application and the emotional energy and everything paid off," Nakagawa said. "Even being a semifinalist is a huge honor … I'm really excited about it."