Media Arts and Design
Five pieces of career advice alumni offered during SMAD Day
---
By Charlotte Matherly, staff writer
SMAD students and alumni spent the Friday of Homecoming weekend connecting during resume reviews, panel discussions, workshops and general networking spread across Harrison Hall as part of SMAD Day. 
As alumni from all concentrations shared their career-related insights, strategies and anecdotes with current Dukes, much of their advice addressed these five themes: 
1. It's OK if you don't get your dream job immediately after graduating.
Alumna Emma Korynta ('18) spoke on the journalism panel about tough transitions after college. She works as a digital content producer at WCNC in Charlotte, North Carolina, and said she had to originally move in with her sister while she saved up for her own place.
Korynta said it can take a while to get settled, and if someone doesn't get their dream job — or any job — right out of college, they shouldn't worry. She didn't take the first job offer she received, which allowed her to land a job at WCNC a few months later. 
"Keep your head up," Korynta said. "Keep applying. Remember what you love about journalism. You will find it, and it'll keep leading you on to better opportunities."
2. There's no one right path.
Another journalism alumni panelist, Brian Westley ('00), said there's not a single, straightforward path that works for everyone coming out of college. After working at the Associated Press, Westley became senior counsel of standards and practices for PBS, reviewing material for legal issues before it's published or broadcast. 
Westley said students should keep their eyes open and their heads down because that big opportunity can come at any time.
"If you work hard and you're sort of committed to getting a good job with everything that you're doing, doors will open," Westley said.
3. Channel your passion.
Courtney Rukan ('00), multiplatform editing chief at The Washington Post, joined SMAD Day as a resume reviewer and the SMAD Connect speaker Friday afternoon. While her keynote speech focused on multiplatform content production, she said there's one big thing she hopes students take away from SMAD Day.
"Work hard, find your passion and … make sure you can channel that hard work and passion into letting employers know why you're right for them," Rukan said.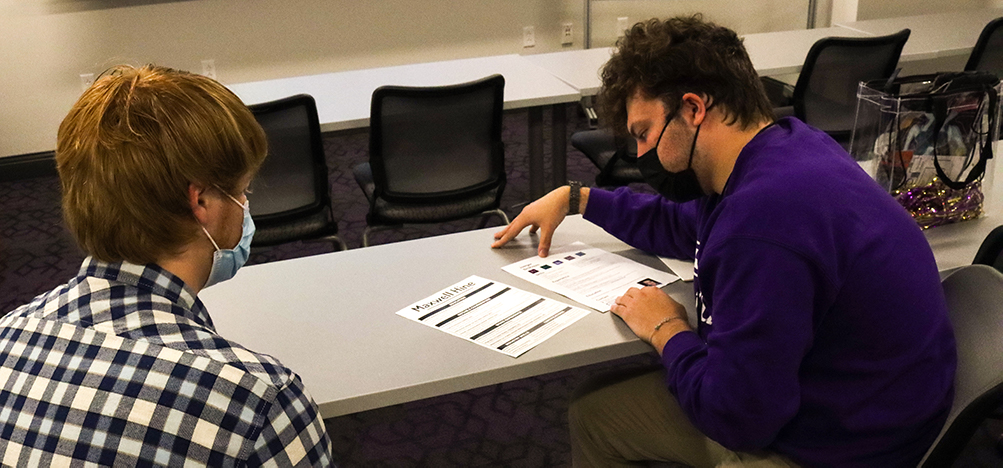 4. Make yourself jump off the page.
In terms of job applications, Rukan advised job hunters to do their research and be passionate about the companies they're applying to. She also said students should "be interesting" and tell a story with their resume and application.
"Make yourself jump off the page and let the company know why they should hire you," Rukan said.
Digital Video and Cinema alumna Julia Weaver ('21) said students shouldn't use long, flowery language in job applications, but it's OK for applicants to highlight their accomplishments.
"Be … very straightforward and be detailed enough to explain your responsibilities in your past jobs," Weaver said. "You can always beef yourself up."
5. Don't stress.
Weaver said SMAD Day can be a stressful time for many students, but they shouldn't worry too much. She said it's all right for people to not know what they want to do yet. 
It will "all fall into place," she said.
She acknowledged that networking can be scary, but said events like SMAD Day can pay off down the road. 
"If you've met one person today that you've connected with and feel like you could build a mentorship or a relationship with, it's a very successful day," Weaver said.