Media Arts and Design
Dr. Morgan Smalls wins National Communication Association award
---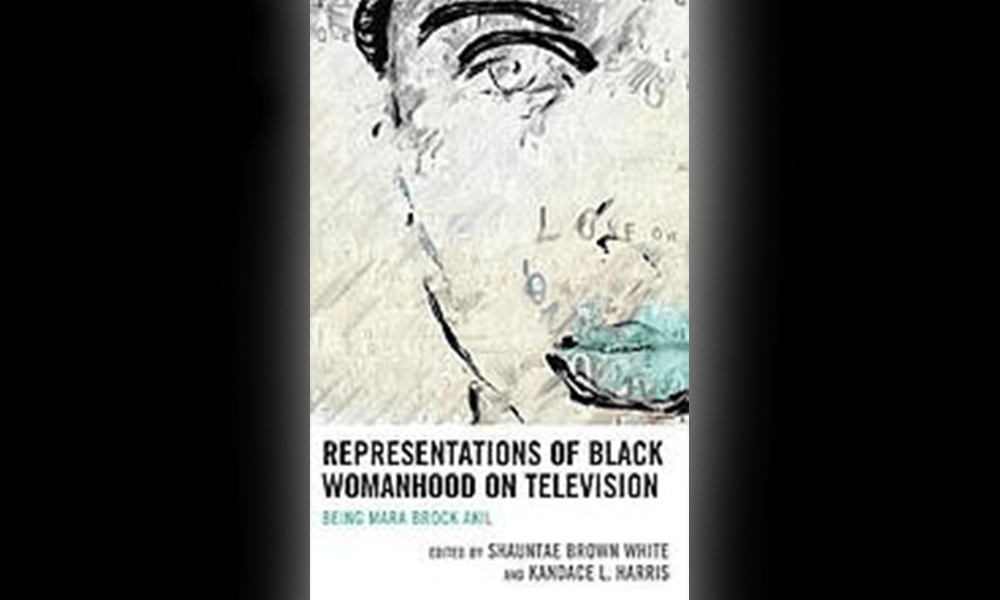 By Jessica Kronzer, staff writer
Dr. Morgan Smalls won an award for the outstanding book chapter in an edited volume — a top honor from the National Communication Association's African American Communication and Culture Division and Black Caucus. Smalls studied representations of African Americans in media.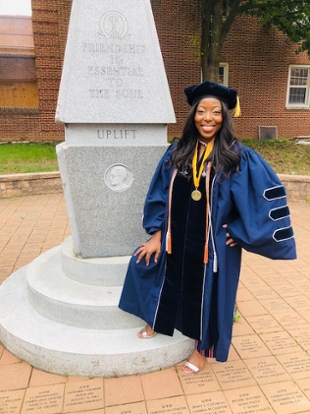 The chapter Smalls wrote is part of the book "Representations of Black Womanhood on Television: Being Mara Brock Akil," published in 2019. It is available for checkout through JMU's libraries. Her chapter focused on "the convergence of media, the integration of technology in the changing digital landscape, and the ways in which Black women are perceived in digital spaces." She researched the way that the character Mary Jane, from the show "Being Mary Jane," was socially constructed on Twitter.
Smalls, who has been teaching in SMAD since 2018, submitted her chapter for consideration and wrote a letter explaining the work's contribution to African American communication scholarship. A committee evaluated the nominated chapters and selected the one Smalls wrote.
"This topic is timely because it's showing the ways in which Black women specifically are being portrayed not only in the television space, but in the digital space, and how those digital spaces can be used to challenge reify or reflect stereotypical narratives of Black woman," Smalls said.
She said she was inspired by her interest in black women content creators, and "Being Mary Jane" was created by a Black woman, Mara Brock Akil. She said she also wanted to incorporate current times into her research while examining the effect of how Black people are portrayed in digital spaces. Smalls wondered if having a Black woman creator would impact the narrative and how the audience would interact with the show online. 
Smalls described winning the award as a "bright light" during a challenging semester and said the affirmation of her work motivates her to continue scholarship in this area. She said she is working on other publications that examine how Black women engage online.
"I'm hoping to continue to craft out my area of social television, online engagement, representation, digital media ... with a particular focus on Black women," she said, "though I do want to expand my research to incorporate other marginalized groups."