Media Arts and Design
SMAD students design COVID-19 signs for JMU
---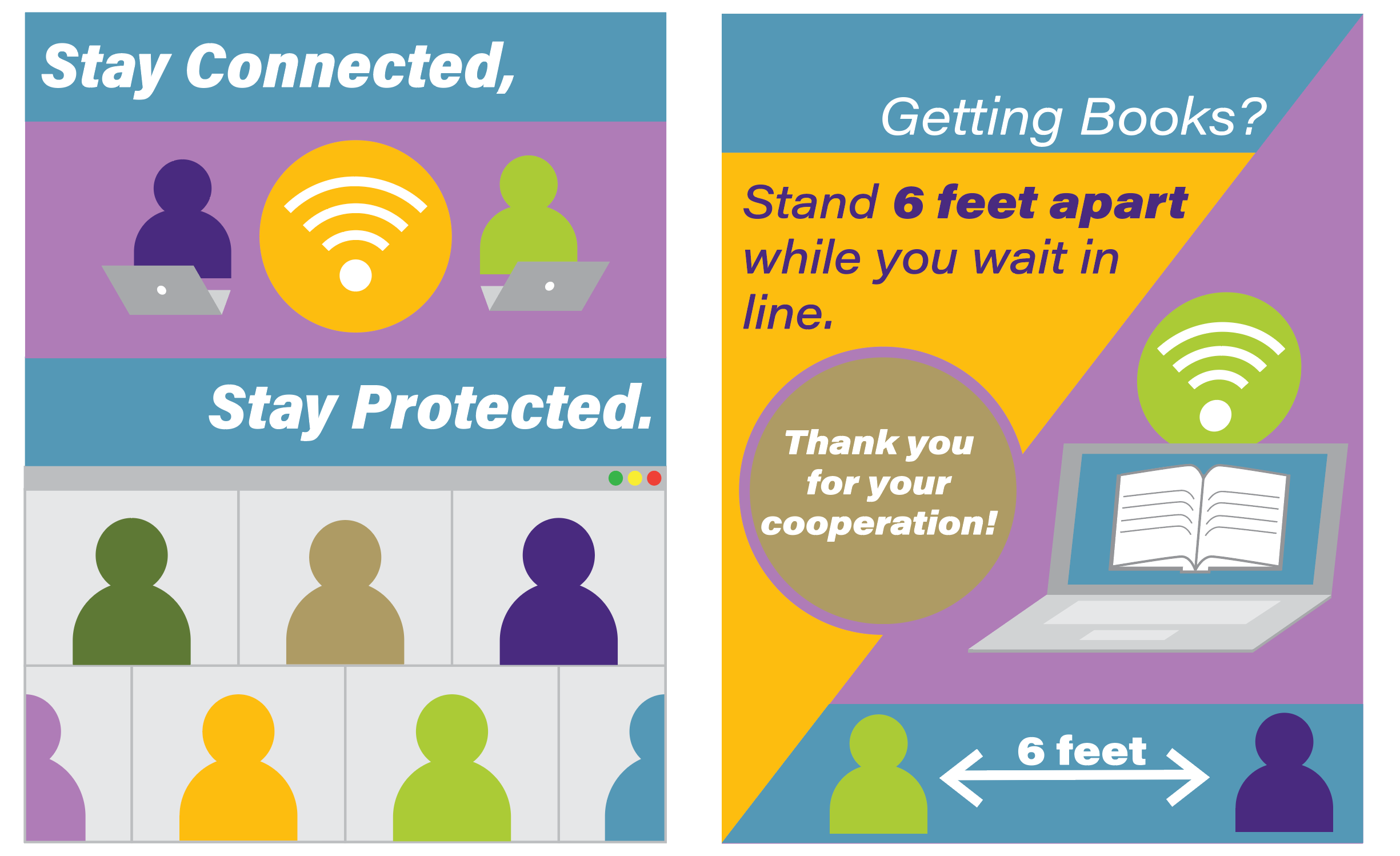 By Jessica Kronzer, staff writer
SMAD students designed signage for different spaces on campus to enforce social distancing and mask-wearing requirements — a project to address real-world problems as part of Prof. Elisabeth Kvernen's SMAD 332 class, "Visual Communication Design."   
Kvernen said students checked around campus before choosing a "definable space" for their projects. The layouts needed to apply "human psychology" and design theory.
Anna Lyle Collett, a senior SMAD major in the Interactive Design concentration, works in the JMU libraries. She said she wanted to create designs to accommodate that space. She said she considered elements specific to the libraries, such as tight spaces between bookshelves.
Collett used JMU-related imagery, such as paw prints and a crown, as part of her design. One of her signs features the statement, "6 PAWS APART … DUKES DISTANCE."
"I feel like right now ... you don't really feel as connected to the JMU community as you used to," Collett said. "We're also kind of reminding them, 'we're doing this … for everyone.'"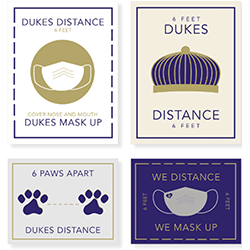 Collett said she wanted her designs to "help people feel that connection in a time where there's a lot of disconnection." She said she is looking into having her signs posted in the library.
In August, when some classes resumed in-person, some students observed issues involving social distancing. Jacob Carter, a senior SMAD major in the Interactive Design concentration, said he noticed a lack of signage in the JMU Bookstore and saw people waiting outside were standing too close together.
Two of Carter's signs use the message, "Stay Connected, Stay Protected."
Carter said he wanted the "signage to be welcoming [and] easy on the eye because obviously COVID is somewhat of a politicized topic nowadays."
And he said he settled on a theme based on students' feelings after campus closed for two weeks early in the semester.
"My whole idea behind the 'back to virtual school,' theme for my project was to sort of make it so it's not such a bad thing that we have to do school online," he said.