Media Arts and Design
SMAD professor and student win national visual analytics award
---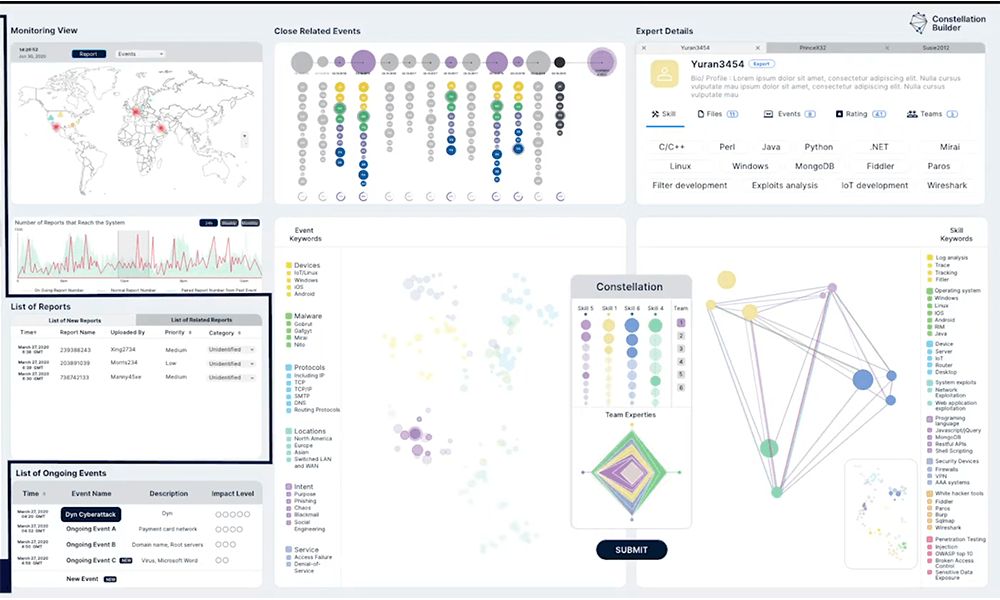 By Jessica Kronzer, staff writer
Dr. Chen Guo, who teaches in the Interactive Design concentration, worked with Susie Nguyen, a senior SMAD and computer science double major, on an interface design model that won a national award this fall.
The pair designed an interface, Constellation Builder, with help from Purdue students and faculty to combat cyber attacks. The team won Mini-Challenge 3 Award: "Effective Transformation of Task Decomposition into Conceptual Design" at the Visual Analytics Science and Technology (VAST) Challenge 2020 put on by IEEE, an international technical professional organization.
Each year, the organization offers three VAST challenges that are all "designed to help researchers understand how their software would be used in a variety of analytic tasks and encourage innovation in data transformations and interactive visualizations."
Guo said normally, multiple universities are selected as winners for each challenge, but Constellation Builder was the only winner of Mini-Challenge 3.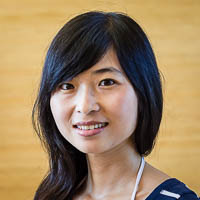 Guo participates in the competition each year and invited Nguyen, a student in her SMAD 317 class, "User Interaction Design," to compete. Guo said Nguyen's double majors made her ideal for the design-focused challenge.
Last spring, Guo reached out to Nguyen about working on a VAST challenge. 
"I felt like we had a good connection coming from kind of similar backgrounds," Nguyen said. "She's very experienced in both the technical background and the front-end background."
Those working on the project split into two groups: data analytics and design. Nguyen designed the interface, which included picking the color schemes and the fonts. She was also responsible for the situational awareness component.
Nguyen also collected data from cyber security experts. Because there was no data provided with the challenge, the team collected information about actual cyber-attacks and developed "requirements" for the system based on their research.
They worked as a multidisciplinary team to tackle two main issues for a hypothetical group: to be alert about cyber-security issues and to be able to assemble like a rapid response team for an emergency.
Guo said the system won recognition for employing a user-centered design approach. She also said its interface was intuitive and had three different screen views.
"The design is the strength of the system, and they want something novel, something they have never seen before," Guo said. "Our system can be both useful and usable for both experts and non-experts."
Nguyen said she was "humbled and excited" when she learned their project won a VAST award.
"Just finishing this project was already rewarding to me," Nguyen said.