Media Arts and Design
SMAD Students Honored Nationally for App
---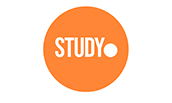 Two SMAD students won second place in an Association for Education in Journalism and Mass Communication "Best of the Web/Best of Digital" competition for their proposed app to help match people with an ideal place to study.
William Leaton and Nicholas Charland, both Interactive Design students in Dr. Chen Guo's SMAD 317 class last spring, came up with the concept for an app called "Study Spot." It would function as a mobile matchmaker for people looking for just the right place get work done.  
"This app came out of a need for students and professionals … to have an easy and simple way to find a place to study that fits their needs," Leaton explains in a video he and Charland produced unveiling the App.
The national competition, whose winners were announced at the organization's August 2020 conference, is judged by professional web and app designers as well as professors with technology and design expertise, according to AEJMC.  
"This is an amazing accomplishment for William and Nicholas, whose app project competed against faculty entries," said Dr. Gwyn Mellinger, director of the School of Media Arts and Design. "I applaud them for their ingenuity and achievement. The Best of the Web contest, sponsored by the Association for Education in Journalism and Mass Communication, is one of the top international venues for recognition of excellence in app and website design. I'm so very proud of them." 
Inspired to help their peers who might be overwhelmed by crowds at popular study locations, Leaton and Charland researched students' goals, frustrations and needs when it comes to finding a place to be productive. The idea for "Study Spot" was born.
"There are a lot of students and friends of mine who stay on campus for a long period of time beyond their classes because they have roommates, and studying at their apartment isn't helpful for them," Charland said. 
Leaton and Charland's concept for the "Study Spot" app would allow a user to sign up and select preferences for a place to get work done, such as Wifi strength, presence of music and availability of natural light — and even the type of location, whether it's a library, coffee shop or restaurant.
By using a phone's location services, the app can select nearby options that match the study space preferences. The app even provides directions to go there and can connect them with friends who might be studying in the area.
"After interviewing users on their needs and their desires for a place to study, this is what we came up with," Leaton says in the introductory video:
Charland said he wants to continue to develop the app, which could be even more useful amid the pandemic when socially distant study space is at a premium. He and Leaton also have talked about getting volunteers or relying on crowdsourcing to indicate how crowded a particular place is at any given time. 
"It would be great to develop it into something that every JMU student uses—and students across America and the world could use," Charland said. 
Earlier in 2020, more of Guo's students won national recognition at the Broadcast Education Association awards. One team of Spencer Law and Jojuan Delk won third place in the "Emerging Media/Technology" category. The teams of Jessie Bodner, Kiki Inman and Jordan McClellan won second place in the "Mobile Apps" category for their "JMUConnect" app, while Teagan White and Allyson Wagner won third place in that category for their "UniRides" app. The team of Jesse Sands, Diego Pham and Andrew Branson won an award of excellence fir their "Bites App" prototype.