Media Arts and Design
Professor O'Reilly Won Award at the Worldfest-Houston Film Festival
---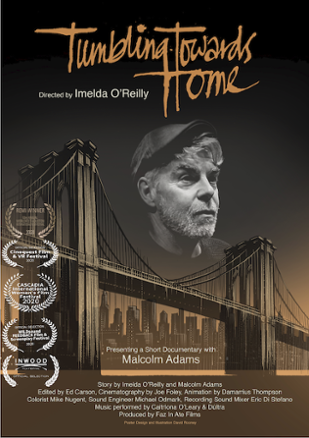 Tumbling Towards Home, co-written and directed by professor Imelda O'Reilly, won the Bronze Remi Award at the Worldfest-Houston Film Festival.
The film had its world premiere at the Oscar Qualifying Cinequest Film & VR Festival in San Jose, CA. It was also selected for Cascadia International Women's Film Festival, Inwood Film Festival, WILDsound FEEDBACK Film and Screenplay Festival.
Tumbling Towards Home is a coming of age story about Malcolm Adams, who moved to New York in 1989 from Ireland to pursue acting and finds himself dealing with loss from his mother's passing and the death of his friend Philip Seymour Hoffman.
WorldFest was founded over 59 years ago as an International Film Society. WorldFest became the third competitive international film festival in North America, following San Francisco and New York.
O'Reilly's films and feature screenplay have screened or been represented at film festivals, including Cannes, Rhode Island, Cinequest, International Film Festival de Creteil, WorldFest Houston, and the Richard Harris International Film Festival.