DVC Students Won Two Awards at the International Film Festival
Media Arts and Design
---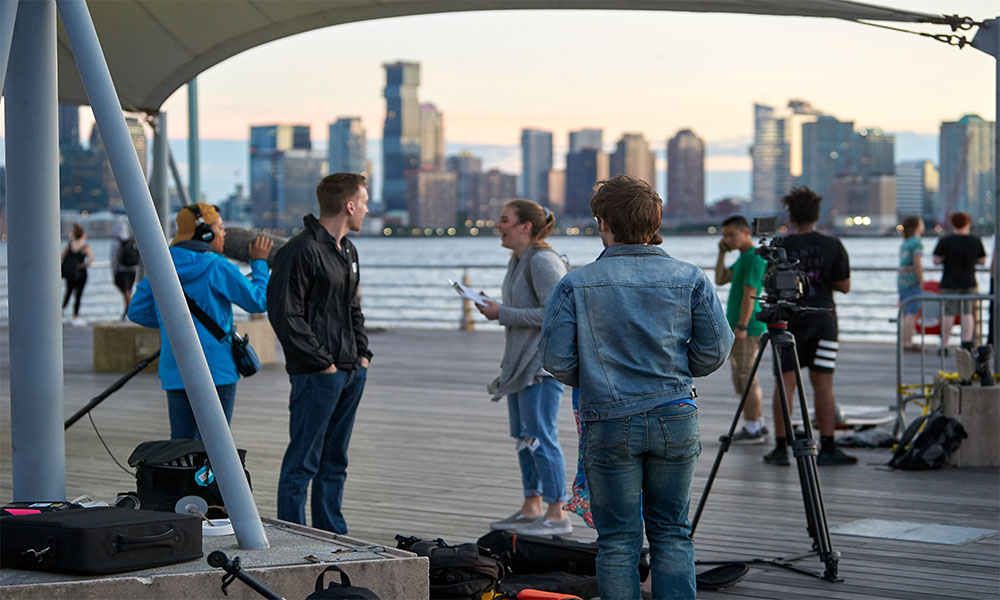 "Home," a short film directed and produced by SMAD students Julia Weaver (Director and co-writer), Devon Donis (Director of Photography), Corbeyn Harris (Producer), and Dominique Dean (Co-writer and sound designer), won two Independent Shorts Awards categories at the International Film Festival.
The film won silver for Best Sound Design and gold for Best First Time Female Director, respectively. The film is also selected for screening in the Miami Independent Film Festival in the summer 2019 and the NewFilmmakers NY series organized by Anthology Film Archives on Oct 9.  
"Home" features the story of Wren, a young marine coming home from war. In 13 minutes, the film documents how his illness affects his relationships with friends and how his sister Taylor helps him to cope with the PTSD.
The team started writing the script during the fall semester 2018.
The program lasted a total of three weeks, with the first week going over scripts and pre-production planning at the New York City. The School of Visual Arts helped students to set up auditions with professional actors including Carter Scott Horton, who played Wren and Wesli Spencer, a JMU alumni, who was a supporting actor played Eddie.
The JMU/SVA Study Away Program in New York has been running for two years. The program is perfect for students looking to gain real-life experience and affords them the opportunity to meet distinguished guests, such as Scott Cohen, according to program director Imelda O'Reilly.