News
3 in SMAD Land Prestigious Journalism Internships
---
SMAD scores big with three senior journalism concentrators winning prestigious Dow Jones News Fund summer editing internships at major East Coast newspapers. It's not a coincidence that all three are experienced editors at The Breeze, JMU's national-award-winning student news site.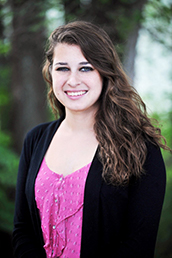 The internships are paid and preceded by an expense-paid journalism "boot camp" at a university. Applicants had to take a challenging editing test, proving their language skills, current-events knowledge and ability to spot and fix tricky story problems.
Alyssa Miller, a Breeze reporter who became an editor for the busy News section, will work at the Philadelphia Inquirer, a paper legendary for landing double-digit Pulitzer Prizes. (There, she'll bump into Jeff Gammage, a SMAD alumnus and a former Breeze editor who was part of a Pulitzer-winning Inquirer reporting project in 2012.) Her boot camp will be at Temple University in the city.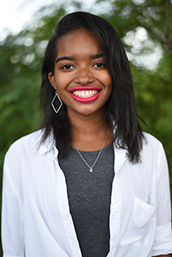 Briana Ellison, a Breeze copy editor, will work at the Richmond Times-Dispatch, whose location in Virginia's capital helps make it a premier source of state news. Briana, previously a Breeze columnist, is also a staff writer for Port & Main magazine, a talk-show host on WXJM radio, and editor and copy editor, respectively, for the student-produced 22807 and Resolve magazines. Her boot camp will be at Penn State.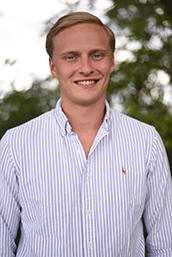 Matt D'Angelo, also a Breeze copy editor, will work at the Augusta (Ga.) Chronicle. Matt previously wrote for the Breeze News, Life and Opinion sections. His boot camp will also be at Penn State.
Robyn Smith, editor-in-chief of The Breeze, gladly heaps praise on the winners:
"I couldn't be more proud of Alyssa, Briana and Matt. All of them are talented editors and assets to The Breeze. I'm lucky to have them on staff. Much of our clean copy and excellent stories are due to their hard work."
SMAD Associate Professor Mike Grundmann, who taught all three in Copy Editing class, is likewise pleased:
"It's hard to think of a better jump-start to a career than this internship. They earned it with plain hard work."