Randi Clarke Lennon Visits SMAD
News
---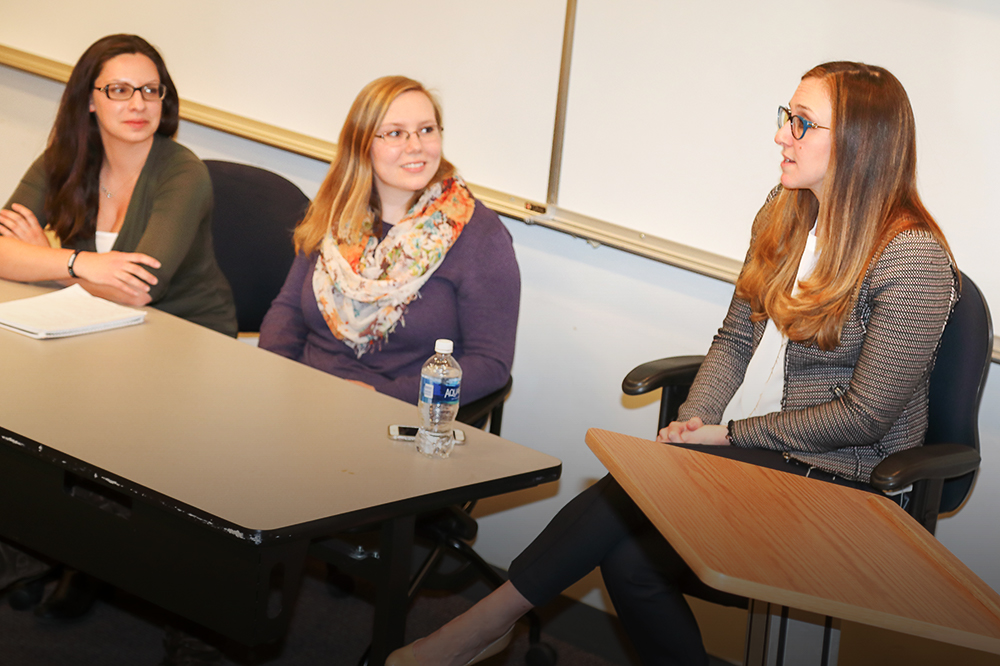 When she graduated from James Madison University in 2001, Randi Clarke Lennon knew she wanted to work in television. 16 years later, she was using all her directing skill to navigate and orchestrate the inauguration of President Donald Trump.
Clarke Lennon discussed her career in a SMAD Connect presentation in Harrison Hall. She said her experience at JMU helped lead her down a path that led her to directing CBS News This Morning.
Clarke Lennon taught a masters class in directing in the Alison Bailey Parker Studio in the morning. She followed that up with a discussion of her career in front of more than 100 School of Media Arts & Design students.
"Hearing what's changing and growing in the industry from a SMAD graduate helped reinforce all the key factors that I've learned over the past four years," SMAD senior DVC student Lauren Schild said.
In her career, Clarke Lennon has directed at the four major broadcast networks. SMAD DVC major Sarah Gorham said she especially enjoyed Clarke Lennon's advice to young women trying to break into a traditionally male dominated field.
"As a young female filmmaker, I was inspired by the passion she shared with us to follow our own passions, to work even harder, and always be kind."