Research and Scholarship
Translating the connection
---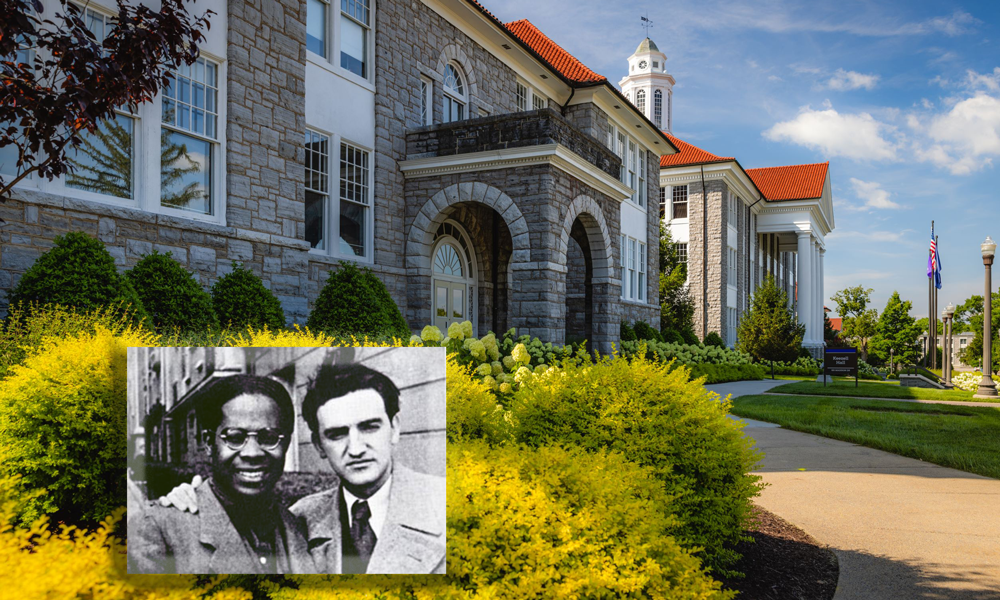 SUMMARY: With grant support from CAL, a cross-disciplinary translation project highlights the community connections fostered at JMU.
---
By Erin Phillippi ('08M), JMU Research & Scholarship
Supported by a grant from the College of Arts and Letters, Associate Professor of English Sofia Samatar celebrated an interdepartmental collaboration with Professor of French Peter Eubanks and Director of Global Learning & Partnerships Vesna Hart earlier this summer. The three worked together on a transcript of the rare documentary, Martinska – Martinique (1990), a documentary that captures the relationship between writer and politician Aimé Césaire and linguist Petar Guberina.

Appearing in Caribbean Quarterly (68.2), the transcript includes the first-ever translations of the French and Croatian dialogue from the film, provided by Eubanks and Hart. Samatar edited the text as a whole, working in close partnership with the film's director, Lawrence Kiiru, who emphasized the importance of the project: "Regardless of the year of production, this documentary enables us and future generations to become aware of a remarkable and less known union of two intellectuals, European and Caribbean, in Paris around 1935, made possible because of their mutual passion for and preoccupation with the Négritude movement whose primary role was to show that Africa is a land of culture and civilization, and that the task of all cultured Black men and women is not to deny their heritage but to fortify their traditional heritage."

Hart echoed some of Kiiru's themes, saying, "Being a native speaker of Croatian language made me a serendipitous candidate for the translation. But, being born and educated in Former Yugoslavia, I resonated with the commitment of my country of birth to the liberation, equality, appreciation for the culture, and support to artists and scholars of decolonized states in the Global South, a narrative I grew up with." Connecting with the documentary's subjects on a personal level, Eubanks added, "It was fascinating to get such an up-close view of this very cosmopolitan friendship between Aimé Césaire and Petar Guberina."

Those personal connections underscore why this project was, in fact, possible. Samatar explained, "One thing this project showed me was the value of belonging to a rather large university in a rather small town. There's a wealth of expertise at JMU, and the closeness of the Harrisonburg community makes for surprising connections. While I knew Peter Eubanks from my own building, Keezell Hall, I met Vesna Hart at a friend's party!".

Need help tapping into JMU's wealth of expertise for an upcoming project? Research & Scholarship can help – contact us.