Research and Scholarship
Providing a Pathway
---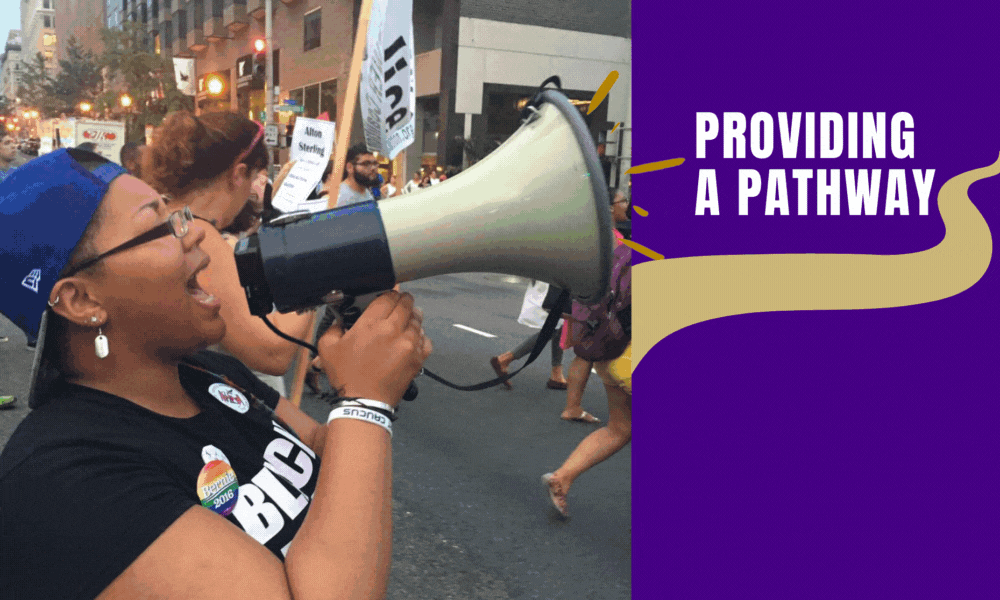 By Erin Phillippi ('08M)
For Amy Lewis, assistant professor of music education, her dissertation journey started one afternoon as she drove home from work, radio playing after her day as a music teacher concluded. The hosts of a popular Chicago-area show were interviewing Trayvon Martin's mother about her son's shooting, and Lewis described her reaction to that story as "visceral." The next day at work, she expected her fellow educators to "be livid [but] they didn't seem to know about it."
This particular school district in the Chicagoland suburbs was staffed predominantly by white instructors and administrators, and as Black communities experienced more acts of violence, many captured on video, Lewis felt catalyzed by the growing national dialogue and social justice movements developing in response. In a staff meeting that occurred after another violent attack, Lewis asked her colleagues to process what was happening to better help their students do the same.
Administrators and colleagues met her suggestion with uncomfortable silence, leaving Lewis with the impression they believed that "talking about racism was taboo." A co-worker reached out to speak one-on-one after the meeting, but that reminder of the need to address racism at a systemic level, not an individual one, compelled Lewis to seek additional education at Michigan State University (MSU) and become actively involved in Black Lives Matter.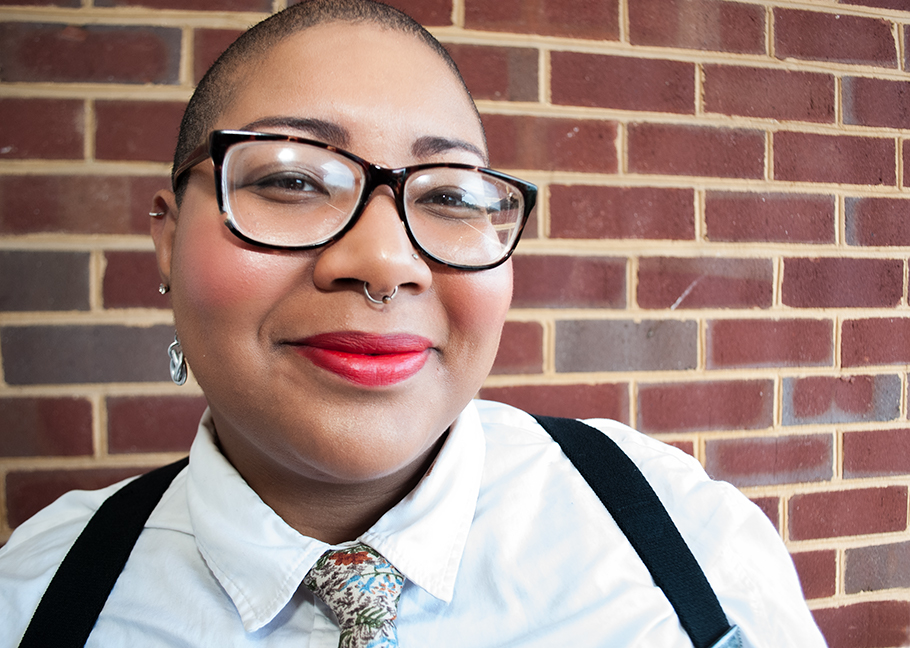 She did not find silence at MSU. The faculty of Michigan State immersed Lewis in critical race theory (CRT), a framework rooted in legal and civil-rights scholarship that examines the effects of race, politics, the law and other metrics of socio-cultural power. This area of study places heavy emphasis on practical application, an aspect Lewis readily embraced in the study she conducted for her dissertation. The study followed a professional learning community made up of four music teachers, with Lewis facilitating CRT education for eight sessions.
At the study's mid-point, Lewis recalls that several of the participants "thought it was really important to know whether or not they were racist... 'Amy, tell me, am I racist?' I was like, 'I'm not answering that.'" She continued: "We can identify the structural components [of racism], but the difficulty comes to identifying how we support those, right? It's easy when they're external to ourselves; it's harder to put that lens upon our own behaviors."
While the participants struggled to apply this critical lens throughout the study, they experienced a deep attitudinal shift, expressing a desire for their colleagues to share a comparable experience. One participant at the end reported, "'I was broken but I don't really want to be put back together. I want to continue to be broken so that I can continue to learn and grow.'"
Based on her research findings, Lewis hopes that school systems, universities and companies will embrace concepts like CRT to address racism and other hierarchical systems of oppression. More superficial programs result in participants "feel[ing] absolved of feeling like they have to do something else or change their perspective." It's important for music teachers and other educators to critically engage with "how they either contribute to or challenge race structures," generate opportunities for overlooked "communities to dream out loud" and be celebrated in traditionally exclusionary areas, and build classroom communities that address "whose stories are centered within our classroom and whose stories are left out." She successfully expanded upon these findings when she defended her thesis, "'Am I Racist or Are My Actions Racist?': Experiences of Four Music Educators Who Learn About Critical Race Theory" on March 1, 2021.
By providing transitional support from doctoral candidacy to professorship, the Office of Access and Inclusion's Preparing Future Faculty Program (PFF) brought Amy Lewis to campus as a PFF fellow, and she cites it as an example of the work that James Madison University is doing more broadly to address racism in higher education. Within the School of Music, she points to the Center for Inclusive Music Engagement, as well as extensive curricular and pedagogical updates being made within the school. Still, in light of the intense conversations revolving around racism and antiracism sparked in 2020, Lewis notes that JMU, like other institutions, has the chance to do more, with critical race theory "provid[ing] a pathway of questioning" if the JMU community is willing to risk the inquiry.