Student research on display at premier computing conference in Florida
Research and Scholarship
---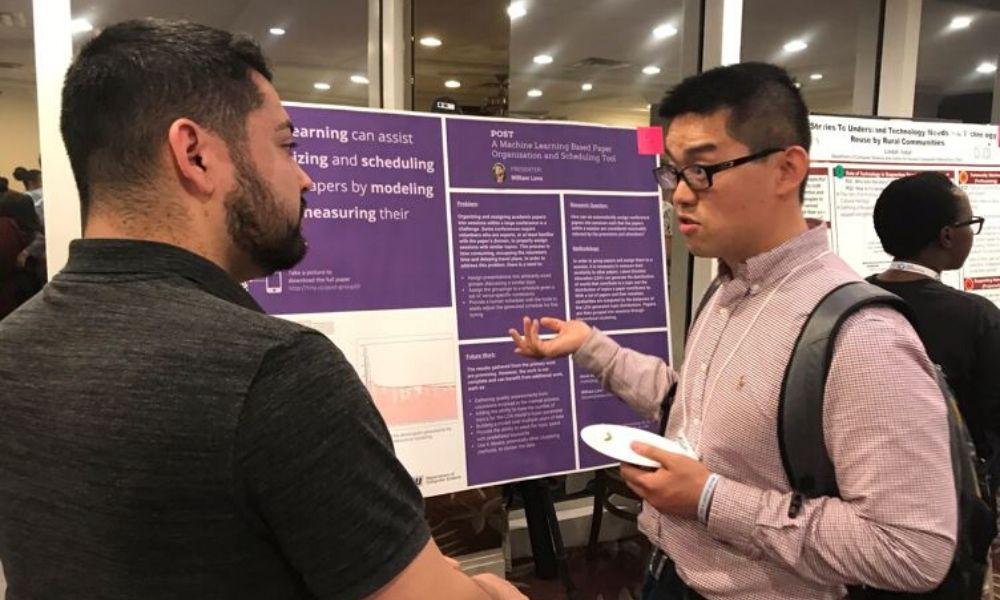 By Kyler Zampiello ('19), JMU Research & Scholarship
This past winter break, two JMU computer science majors, Cynthia Zastudil and William Lovo, attended the Association for Computing Machinery (ACM) Group 2020 Conference in Sanibel Island, FL. The ACM Group Conference is a premier venue for research on computer supported cooperative work, human computer interaction, computer supported collaborative learning and socio-technical studies. The conference integrates work in social science, computer science, engineering, design, values, and other diverse topics related to group work, broadly conceptualized. Computer Science faculty member, Michael Stewart, facilitated participation at the event for Zastudil and Lovo, while also mentoring the students on their projects.
Zastudil presented elements of her capstone project for the Honors College and the Computer Science Department, "I am working to develop an iOS mobile application that's an assistive technology to facilitate accessible route planning on campus. For example, if someone was looking for a route from one side of campus to the other and they couldn't take the stairs due to a mobility impairment, this application would assist them in determining the best route to take or notify them if they should look for alternative means of transportation, such as a bus. Commonly used navigation applications (Google Maps, Apple Maps, Waze, etc.) are optimized for vehicle navigation, and as such, don't provide pedestrian users, especially those with mobility impairments, the route customization options that may be needed. This is the problem that I would like my project to begin to tackle."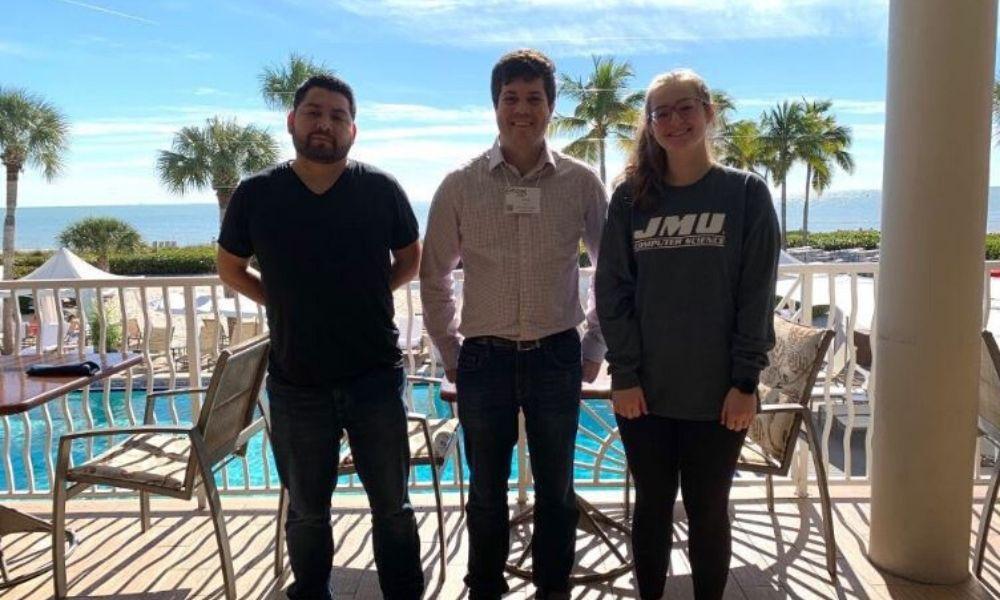 Lovo's project addresses the issues that come with organizing and assigning academic papers into sessions within a large conference, "Some conferences require volunteers who are experts, or at least familiar with the paper's domain, to properly assign sessions with similar topics. This process is time consuming, occupying the volunteers time and delaying travel plans. Our work seeks to solve this issue by generating a base schedule using topic modeling, natural language processing (NLP), and clustering."
The ACM Group 2020 experience adds to the budding portfolios of Zastudil and Lovo as they both have their eyes set on grad school, "This work and experience will have a significant influence on my graduate school applications and research. Having an early exposure to research and presenting this research at academic conferences is invaluable," said Zastudil.