Research and Scholarship
NSF high performance computing resource available to faculty
---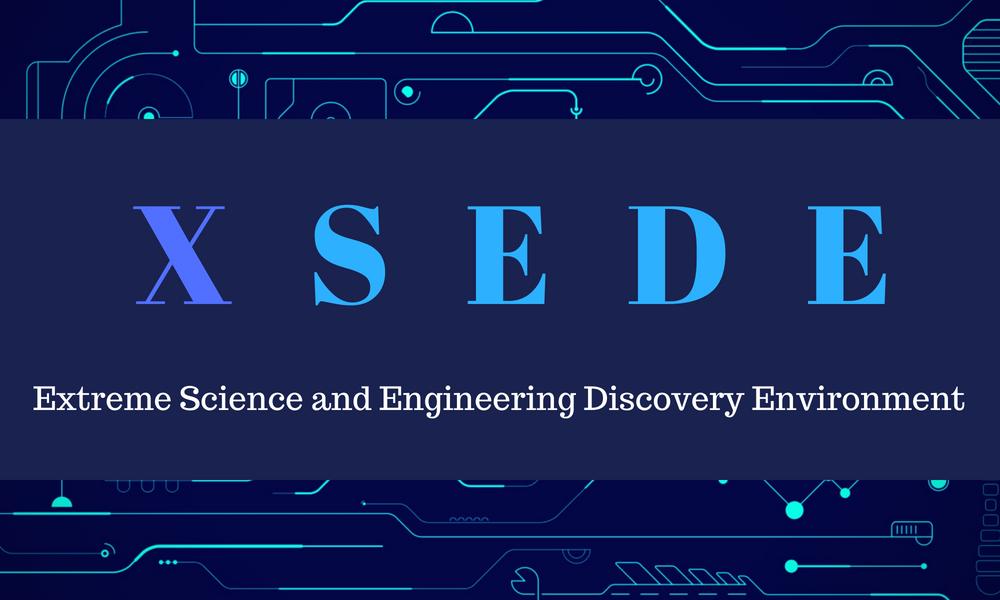 SUMMARY: JMU faculty now have access to XSEDE, an NSF-supported organization providing faculty and researchers with supercomputing, advanced visualization and data analysis resources.
---
By Lindsay Grohowski ('19), JMU Research & Scholarship
Dr. Yvonne Harris, JMU's vice provost for Research & Scholarship, recently accepted an invitation to join the Extreme Science and Engineering Discovery Environment (XSEDE), a networked computer system funded by the National Science Foundation to enable researchers and students to utilize high-performance computing (HPC) resources and tools.  More than 200 U.S. colleges and universities have gained access to analysis and visualization tools created by researchers in specific fields, such as chemistry, genomics and anthropology. XSEDE allows researchers to spend less of their time and money building and maintaining systems and purchasing equipment, and instead focus the bulk of their energy on collecting and analyzing their data.  XSEDE also offers a program called Extended Collaborative Support Services (ECSS), which assists researchers in optimizing software performance and workflow.
Yasmeen Shorish, associate professor with JMU Libraries, and Dr. Isaiah Sumner, assistant professor of chemistry and biochemistry, are currently JMU's campus champions, serving as local information resources for XSEDE.  Sumner has been using XSEDE resources before it was even called XSEDE (it was originally TeraGrid).  Sumner and his students' research involves using computers to simulate how large proteins move and how enzymes catalyze chemical reactions in an effort to determine how disruptions to these proteins and enzymes lead to diseases.  Sumner says that "because XSEDE resources have allowed us to run these large simulations, my students and I have been able to present our work at regional and national scientific meetings and have been able to publish our work in peer-reviewed journals."
In most disciplines, data has become integral to the research and operations process.  Shorish stated that "even if students are not deeply involved in an independent research project right now, exposure to this platform will better prepare them for the kind of technologies they may encounter post-JMU."  Similarly, Sumner added that "this program benefits students by giving them access to HPC and software that might not be available locally," providing an opportunity to participate in original research.
Undergraduate and graduate students from various disciplines are invited annually to participate in the International Conference for High-Performance Computing, Networking, Storage and Analysis, where students use XSEDE resources to address non-STEM issues.  During the most recent conference, students learned how to use advanced computing skills to explore the nation's immigration policies as part of the Advanced Computing for Social Change Institute (ACSCI).  One of the main goals of the conference is to help students develop the skills to communicate data in a way that is meaningful to all stakeholders.
JMU faculty looking to learn more about and get involved with XSEDE can contact either Dr. Sumner or Professor Shorish, or visit xsede.org, sign up for an account, request an allowance, and get started.  For those wanting to explore, there are also Champion, Trial and Startup allocations available, and more information can be found in the Getting Started Guide.  XSEDE is particularly useful for researchers and educators who are interested in applying advanced computing resources to their research or incorporating these technologies into their classrooms.