Research and Scholarship
JMU research goes international
---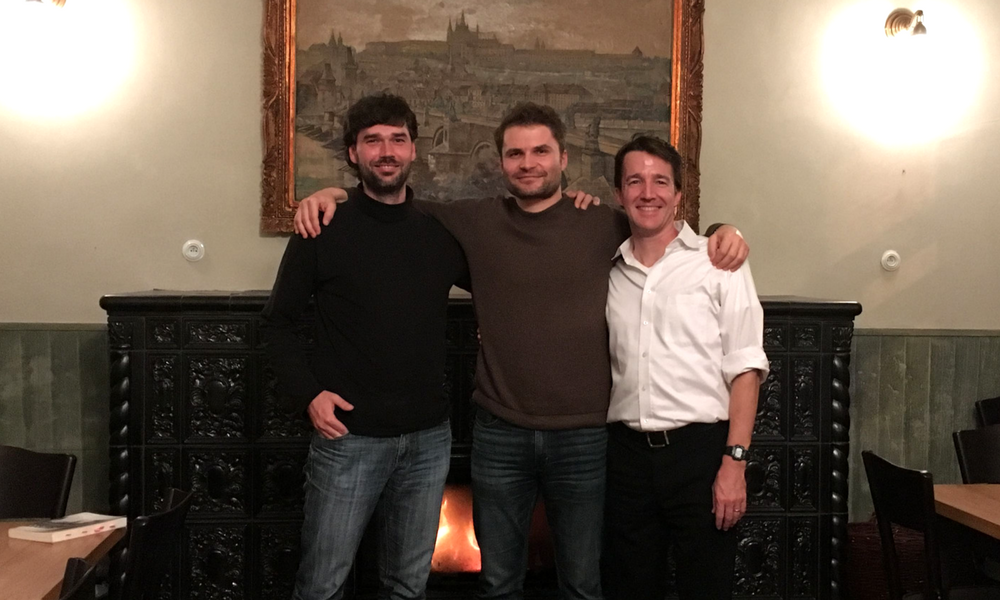 SUMMARY: Professor of history Michael Gubser engages the international community with his scholarship at multiple invited talks in Europe and North America.
---
By Lindsay Grohowski ('19), JMU Research & Scholarship
While in Harrisonburg, professor of history Michael Gubser teaches classes on European history, international development and inequality, but his work extends much further than the JMU community. In fact, Gubser has delivered multiple keynote addresses and presented his books at multiple international conferences throughout his career. He recently ventured to Prague, Czech Republic, to deliver a talk on his book, The Far Reaches, at the Czech Academy of Science's Institute of Philosophy. While in Prague, Gubser also presented his book, Times Visible Surface, at the Czech Academy of Science's Institute of Art History.                 
Gubser's talk "contended that Riegl's concern for the visual and ethics of attention in The Group Portraiture of Holland (1902) echoed and anticipated ethical concerns prevalent in the nascent phenomenological movement." Riegl was an Austrian art historian and a major influence in the establishment of art history as a self-sufficient academic discipline. Gubser also argued that "Riegl's mechanics of visual attention, laid out in an analysis of the gaze and the glance, provides useful tools for elaborating phenomenological notions of ethics based around recognitionof the Other." His presentation, entitled "Riegl, Phenomenology, and the Ethics of Attention" will be published as part of a book collecting the talks of the three speakers who presented at the Institute of Art History last fall.
In the coming months, Gubser is scheduled to travel to Mexico City for a book panel on his most recent book, The Practice of International Development, at the 62nd Annual Conference of the Comparative and International Education Society.  He will also give the keynote address on Solidarity as Concept and Political Practice at the conference "Phenomenology of Solidarity: Community, Practice, and Politics" in Gdansk, Poland in April.
In addition to teaching and service responsibilities in the History Department, Gubser works with students on various projects. Although he tends to consult archives and books for his own research, Gubser engages students in other capacities. One of his recent goals has been to collaborate with students to find ways to engage the general public in learning about history in less traditionally academic ways. Last year, JMU students performed a musical, which Gubser wrote, titled Into the Sun. The musical follows three English friends who serve in World War I and explores the impact of that war on them, their families and their lovers.
Gubser highlights the point that, in recent years, there has been a decline in the number of students entering the humanities for fear of not being able to find a job after graduation, but he is working diligently to alter this perception. Although seemingly simple, Gubser says it is important to study history because "history cannot tell us what to do, but it can suggest a list of possible directions to go." Studying history is also valuable because it helps people appreciate those who may be different than them and it serves as a reminder that "the way we think and do things now is not the only way they can be done."
Gubser previously served as a College of Arts and Letters representative to JMU's Faculty Research Council, an acknowledgement of his scholarly productivity. A new project sees Gubser dedicating his time to organize a discussion series called "Democracy in Peril?" Gubser and his colleagues plan to recruit speakers from on and off campus to talk about current issues inspired by recent events in history.