News
The Measurement Man
JMU researcher sharpens method for quantifying entrepreneurial learning
---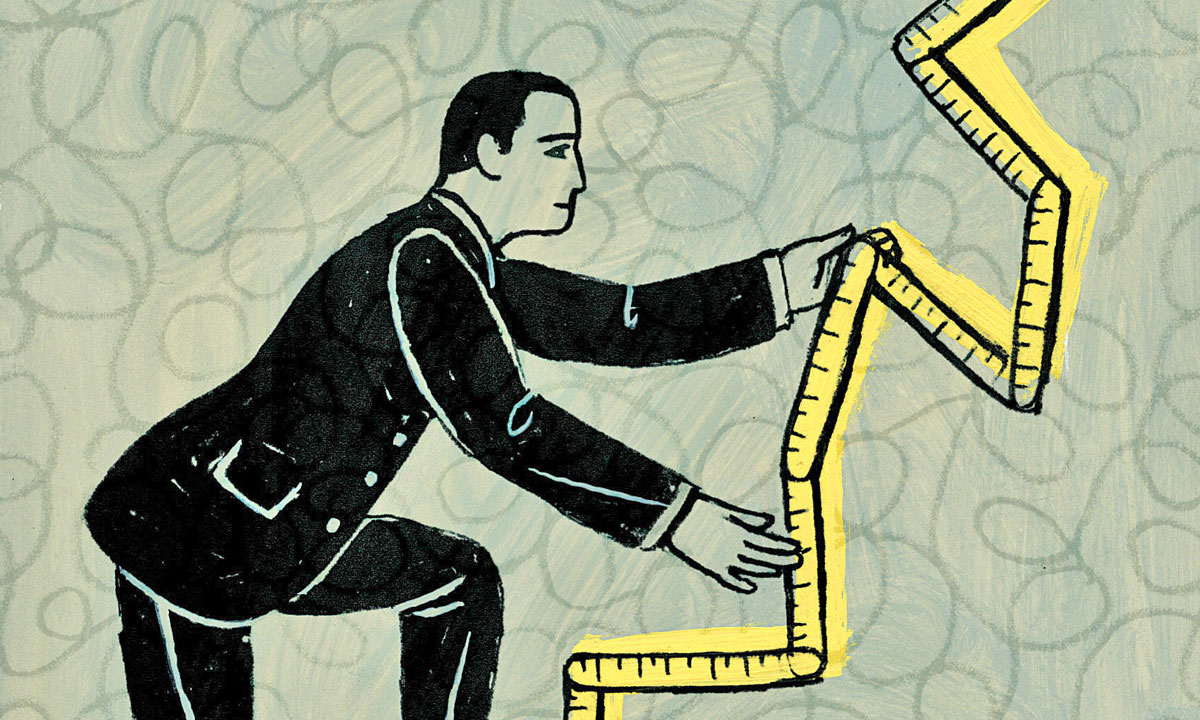 By Eric Gorton ('86, '09M)
Research has shown that entrepreneurial skills can be taught and learned, but a new study by a JMU researcher quantifies the learning and could lead to changes in entrepreneurship education.
"This will give educators a framework that they may not have had before. This could potentially influence the way some people think about delivering entrepreneurship education," said Dr. T. Dary Erwin, who supervised the research conducted by Dr. Ken Newbold for his doctorate in JMU's School of Strategic Leadership Studies. Erwin, a professor of strategic leadership studies and psychology, also co-authored an article about the research with Newbold for the fall 2014 issue of the Journal of Business and Entrepreneurship.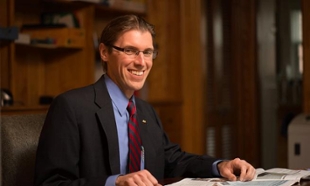 Newbold, associate vice provost of research and scholarship, did the research during the fall 2013 semester by surveying current students, current entrepreneurs and JMU alumni. Each survey was designed to measure the respondents in four categories: entrepreneurship self-efficacy, entrepreneurial intent, entrepreneurship outcome expectations and goal directed activity. For the current student survey, Newbold compared management majors at JMU who were enrolled in entrepreneurship courses to management majors who were not enrolled in entrepreneurship courses. For the survey of current entrepreneurs, he asked if they took entrepreneurship courses and, if they did, what effect those courses had on their efforts to start a business. For the alumni study, Newbold surveyed former management majors and former applied science and computer science majors.
The students enrolled in the entrepreneurship courses scored higher than those not participating in the courses. Similarly, current entrepreneurs scored higher than non-entrepreneurs across the four categories measured. The alumni survey did not provide statistically significant data between the groups. Newbold said further research is needed with a larger sample of JMU graduates for that part of the study.
An important first step in the research, Newbold said, was coming up with a definition of an entrepreneur. After much literature review, he defined entrepreneurs as people who take actions to start a venture and build economic value in the market. That definition sets entrepreneurs apart from people who invest or manage startup companies.
Newbold also revised and improved existing surveys on entrepreneurship development to create his survey instrument, which he called the Entrepreneurial Development Questionnaire.
'This could potentially influence the way some people think about delivering entrepreneurship education.'—Dr. T. Dary Erwin, professor, School of Strategic Leadership Studies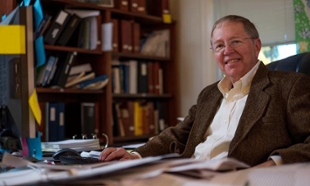 "He sifted through a lot of the thick clouds to give it some definition," Erwin said. "He took the existing instruments that were out there and found them wanting. So he narrowed it down to the four particular constructs, such as intent, outcome, expectations, goal directed. It is easy to talk about this, but it's an additional contribution to then measure along those four constructs that we defined as entrepreneurship development. That's a big deal."
Newbold chose his research topic due to his interest in exploring ways higher education bolsters economic growth. Developing entrepreneurs is one of the ways, but there is much discussion about what impact education has on developing entrepreneurs. "In the research I was initially doing, a big question was, 'How do you measure?'" Newbold said. "There's no one path to, 'This is what an entrepreneur looks like. So you take these four classes and now you're an entrepreneur.' That's not really the case. And every college has its own approach to it."
Newbold plans to continue the research by expanding the pool of survey subjects and possibly looking at other dimensions of entrepreneurship education, such as extracurricular activities. "There is so much now about experiential learning, what happens outside the classroom influences education," he said.
As for expanding the pool of students to survey beyond JMU, Ferrum College could be one of the first. Newbold has already discussed the survey with Ferrum President Jennifer Braaten, who put him in touch with their business department.
"If I could do the EDQ at other institutions and then maybe do some comparisons and have more of a longitudinal sample over time, that would be pretty cool," Newbold said.
Erwin sees a lot of potential for the research to grow. "This is a niche Ken is going to be able to work in for some time," he said. "It gives institutions a tool beyond the rhetoric."
Erwin also said he would not be surprised if other researchers become interested in using the survey Newbold has crafted.
Researchers who may be interested in learning more about Newbold's work can contact him at newbolkf@jmu.edu.