University Recreation
Adding to the Adventure: Sasha Griffith Named Board Chair of AORE
UREC Coordinator for Adventure and TEAM Programs takes on national leadership role
---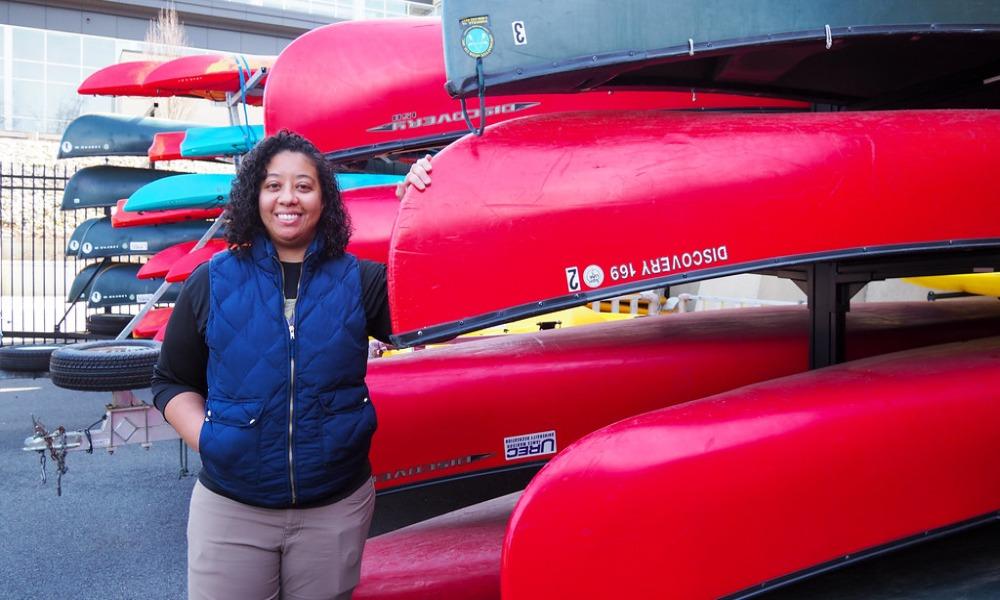 Sasha Griffith has taken on the role of Board Chair for the Association of Outdoor Recreation and Education (AORE) in addition to her role as UREC Coordinator of Adventure and TEAM Programs. Sasha, who joined the UREC team in 2013, oversees the TEAM Challenge Course and adventure rentals.
 AORE is a national non-profit organization that was founded in 1993. Their primary focus is on adventure education. AORE commits itself to promoting the natural environment through efforts to get people outside. The organization prides itself on values such as advocacy, professionalism, innovation, and transparency.
Griffith's love for the outdoors and adventure education originated from her experiences on her college campus. One of her first jobs was working at a ropes course. It was there that she discovered the vastness of the outdoor industry. Her passion for adventure programs continued to launch her further into success. Griffith has been a dedicated member of AORE since graduate school at Texas A&M University – Commerce and has not missed a conference since 2010. In her volunteer roles, she assisted with conferences and award ceremonies.
Now serving as the Board Chair, Griffith is now responsible for organizing the association's activities, conducting weekly meetings, leading tough conversations and focusing on aligning ideas with the AORE mission. In her two-year term, Griffith hopes to look at the "big-picture" ideas surrounding AORE and UREC. She is looking forward to tapping into the unlimited potential AORE has to impact more leaders in adventure education, both nationally and at JMU.
---