University Recreation
Oatmeal Chocolate Chip Cookie Recipe
There's nothing like fresh baked cookies!
---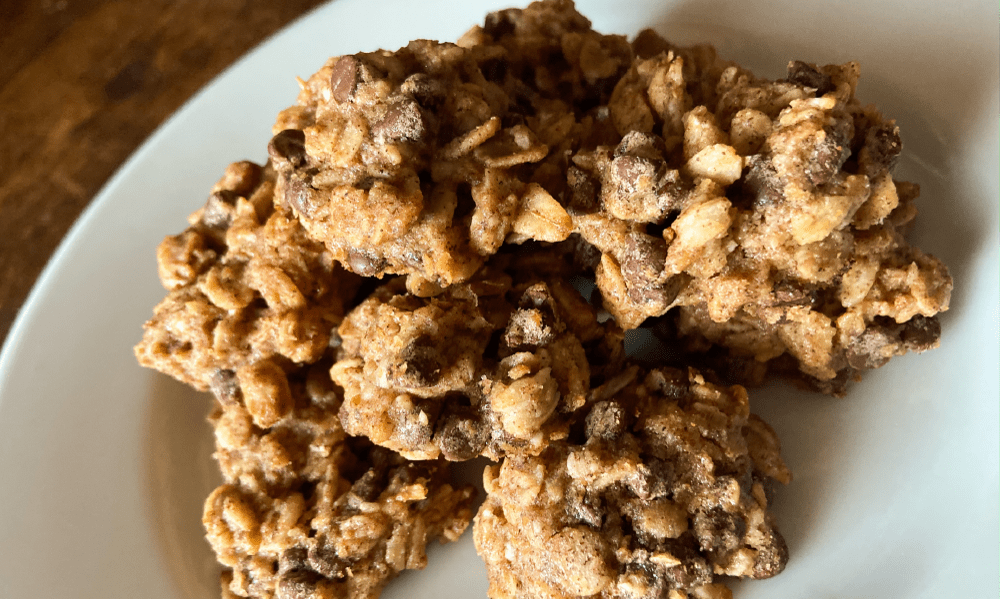 There's nothing like fresh baked cookies! Try your hand at homemade Oatmeal Chocolate Chip Cookies by following this recipe.
Dry Ingredients:
1 cup rolled oats
3 tbsp flour of choice
2 tbsp ground flaxseed
1 ½ tsp cinnamon
1/4 tsp salt

Wet Ingredients:
2 tbsp melted coconut oil
1/4 cup unsalted butter of choice
2 tbsp sugar
3 tbsp maple syrup or agave
1 tsp vanilla extract
1/4-1/2 cup milk of choice (if necessary)

Add-Ins:
2 tbsp chopped nuts
1/2 cup chocolate chips of choice

Directions:
1️⃣ Preheat oven to 350°F.
2️⃣ In a large bowl, mix dry ingredients. In a separate bowl, whisk together wet ingredients. Pour the wet mixture over the dry mixture and stir together with a spatula.
3️⃣ If too dry, add milk 2 tbsp at a time until consistency is more dough-like.
4️⃣ Scoop cookie dough onto pan and flatten to desired thickness. Cookies might crumble on the edges when doing this; just shape them back together.
5️⃣ Bake for 10-14 minutes or until firm. Cool for 30 minutes to 1 hour for best texture and enjoy!