University Recreation
Gluten-Free Vegan Brownie Recipe
Satisfy your sweet tooth with this Gluten-Free Vegan Brownie Recipe
---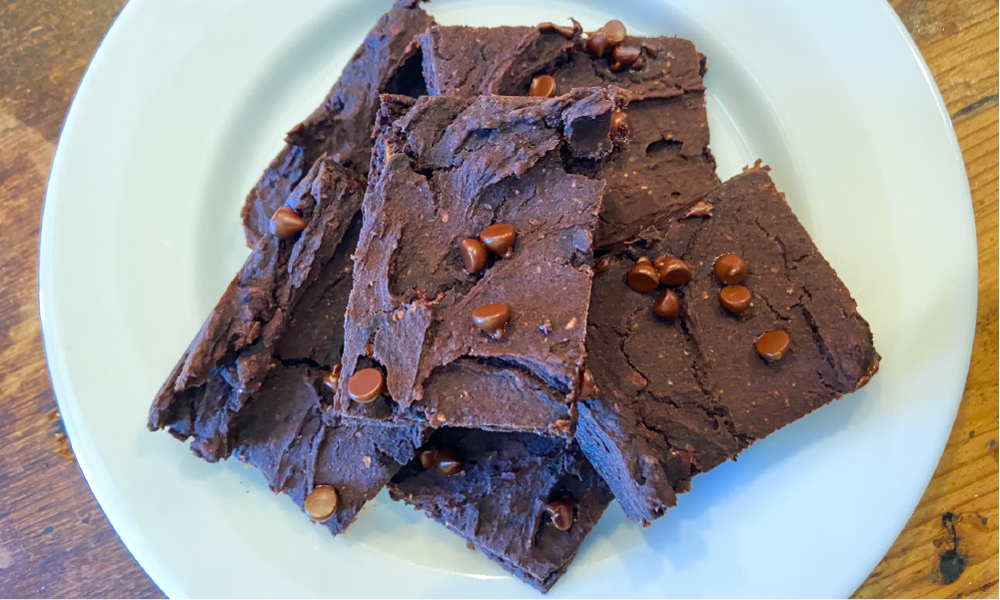 Satisfy your sweet tooth with this Gluten-Free Vegan Brownie Recipe by @chocolatecoveredkatie! 🍫
Ingredients:
1 ½ cups black beans (well rinsed)
2 tbsp cocoa powder
1/2 cup quick oats
1/4 tsp salt
1/3 cup agave
2 tsp vanilla extract
1/4 cup coconut or vegetable oil
2 tbsp sugar (or omit and increase agave to 1/2 cup)
1/2 tsp baking powder
1/2 cup chocolate chips (set aside some for topping if desired)
Directions:
1️⃣ Preheat oven to 350°F.
2️⃣ Combine all ingredients except chocolate chips in a food processor and blend until completely smooth.
3️⃣ Stir in chocolate chips and evenly distribute into a greased 8x8 pan.
4️⃣ Sprinkle chocolate chips on top if desired.
5️⃣ Bake for 15-18 minutes and allow to cool at least 10 minutes. Placing in the fridge overnight will help them have a firmer texture!