UREC Travel Considerations on Home JMU Football Game Days
Parking options near UREC will be limited!
University Recreation
---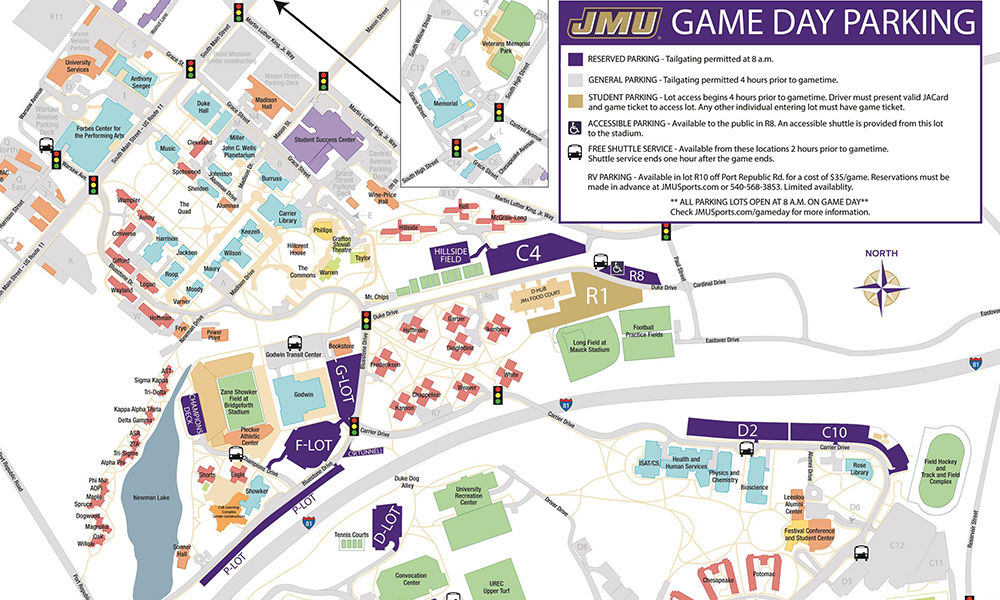 UREC and University Park will be operating on the regular schedule for authorized users during home football game days.
UREC participants and visitors planning to visit the main UREC facility during JMU home football game days should note that parking around the facility will be extremely limited for the entire day. Please view the JMU Athletics web page regarding parking, reserved lots, and shuttles on home football game days.
For those utilizing shuttles from a location such as the Warsaw Parking Deck, UREC is located near the Godwin Transportation Center (travel through Duke Dog Alley to reach UREC), which is the drop off and pick up location for most shuttles.
We also recommend parking in the new East Campus Parking Deck. Shuttles will be running from this location 2 hours prior to kickoff and 1 hour after the game.
Please direct any questions regarding parking on campus during JMU home football games to JMU Athletics or JMU Parking Services.
Go Dukes!