University Recreation
First UREC Student Employee Scholarship Awarded
Abby Brocato ('20) selected for 2019 UREC scholarship
---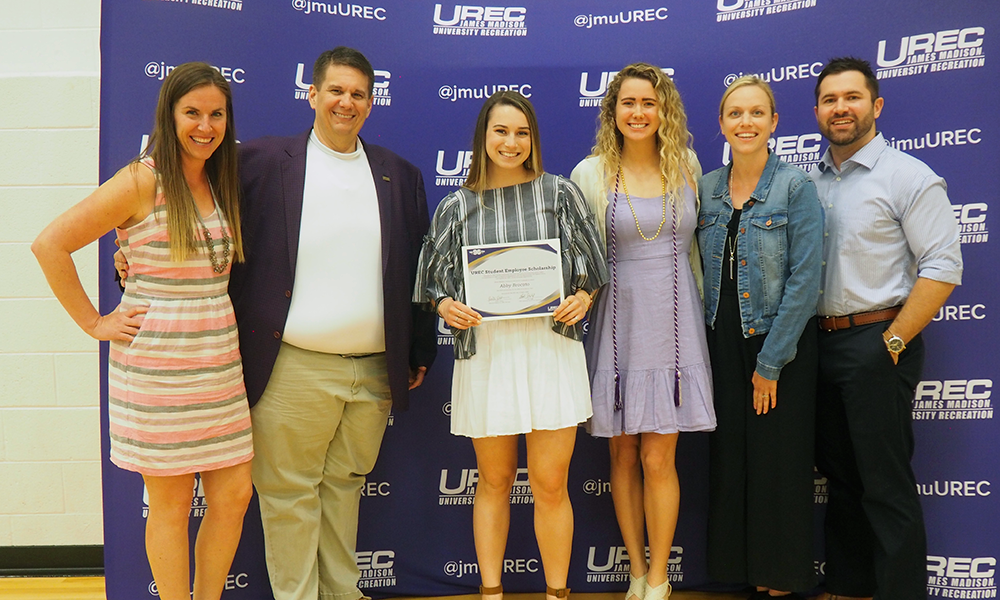 Over the past 4 years, over 120 UREC alumni, staff and students pledged their financial support of future UREC student employees, creating the UREC Student Employee Scholarship endowment. At the UREC End of the Year Celebration for student employees on April 26, 2019, this fundraising team-effort culminated in the announcement of the first scholarship award to junior Abby Brocato.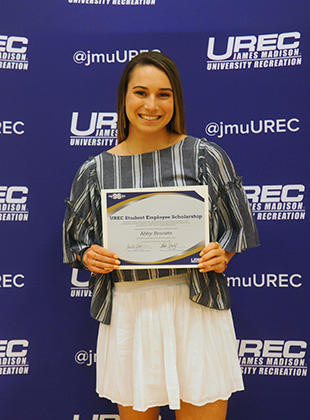 Abby has worked at UREC for two years in both the Fitness and Group Exercise areas. She is a Psychology major with a Special Education Teaching minor. She has been described as "an employee who exemplifies what we stand for as a department. Even with her wide variety of dedications throughout the building she always gives 100% to each of her areas within UREC."

Abby challenges those she works with to make UREC a more inclusive and welcoming environment for everyone. Abby has volunteered at Warm a Winter Wish, attended student professional development sessions, presented at the Southeast Collegiate Fitness Expo, and served on several committees within Fitness. She will begin working as an Operations Supervisor next Fall and is expected to graduate in May 2020.

Kristin Gibson, Associate Director for UREC Services, explains "We are so happy for Abby, and excited that this is the first of many scholarships we will be able to award each year thanks to our incredible UREC 96ers. The impact that our donors have left on our department is tremendous and will continue for so many years to come. It's always an honor to be a part of the UREC family, but this collective effort truly exemplifies the UREC team spirit."

Future scholarships will continue to support student employees that demonstrate commitment to and leadership within UREC, participate in professional development, service opportunities, and/or special events, and apply UREC values to exceed expectations.

If you'd like to join the effort to support future generations Motivate Madison into Motion, learn more!

###
Published: Monday, May 13, 2019
Last Updated: Tuesday, July 2, 2019