University Recreation
Warm a Winter Wish!
Give to families in need this holiday season
---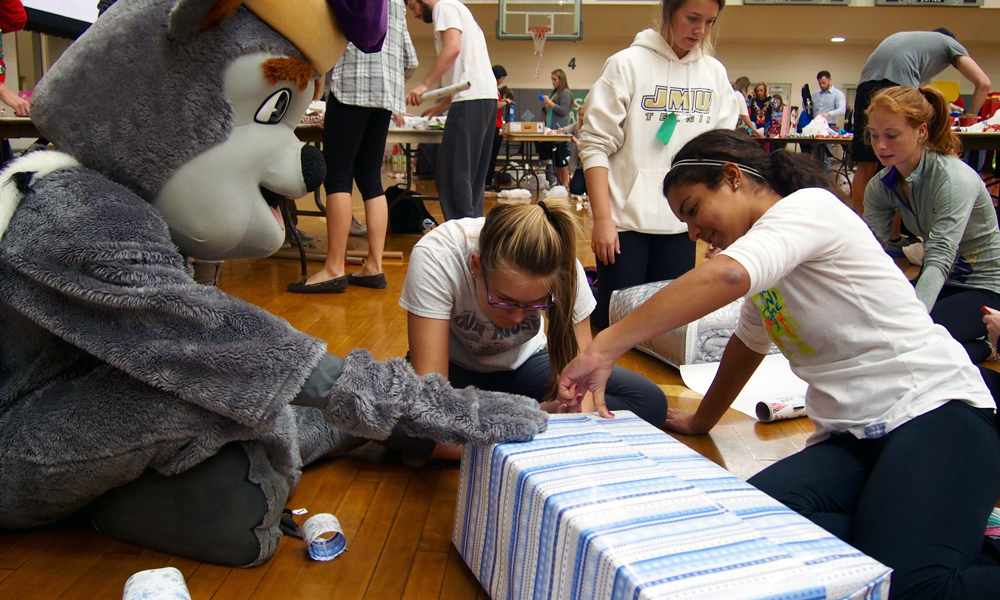 Looking for a way to make a positive impact in the Harrisonburg community?
Take part in the 21st Annual UREC Warm a Winter Wish program! Each year, UREC partners with local agencies such as First Step, and Mercy House, and Crossroads to Brain Injury Recovery to help wishes come true for families in need in the community.
There will be a tree in the UREC lobby stocked with wish tags – come take one starting November 13! Or, if your organization or department would like to sponsor a family or larger gift, contact Lorie Miller at 540-568-8718 or millerla@jmu.edu. Unwrapped gifts with tags attached are due to UREC December 11, 2017 at Noon.
UREC employees and students will be wrapping the gifts while enjoying holiday festivities at the Wrapping Party on Dec. 13 at 1pm in Sports Forum 2 - we hope you join us or donate wrapping supplies (paper, scissors, tape, bows)!
Thank you for considering supporting this service program!
UREC Homepage / Facebook / Twitter
Published: Wednesday, November 1, 2017
Last Updated: Wednesday, January 2, 2019