University Recreation
Graduate Assistantships at UREC
Motivating Madison into Motion
---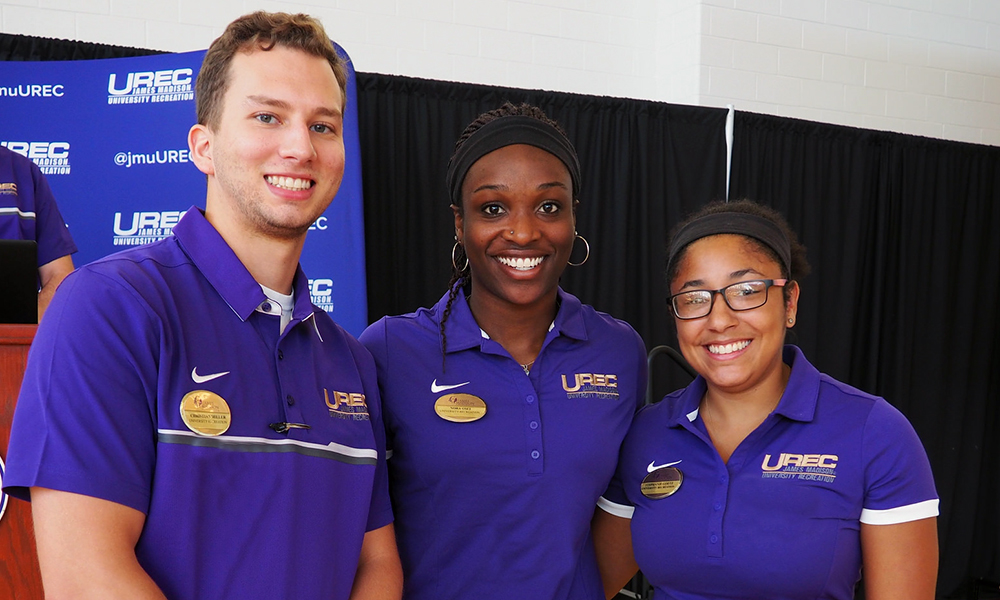 Earn a master's degree and gain practical work experience at UREC! JMU offers a Campus Recreation concentration in the Sport and Recreation Leadership Master's program in the Hart School of Hospitality, Sport and Recreation Management. Assistantships involve a minimum of 20 hours of service per week at UREC during the academic school year.
The following positions are open for applications on JMU Joblink for the 2018-19 academic year:
Graduate Assistant for Fitness & Group Exercise
Graduate Assistant for Sport Clubs and Youth Programs
For more information, contact the Senior Associate Director.
UREC Homepage / Facebook / Twitter
Published: Friday, November 10, 2017
Last Updated: Wednesday, January 2, 2019