University Recreation
Now hiring a Sport Clubs Administrative Assistant
Apply to work at UREC!
---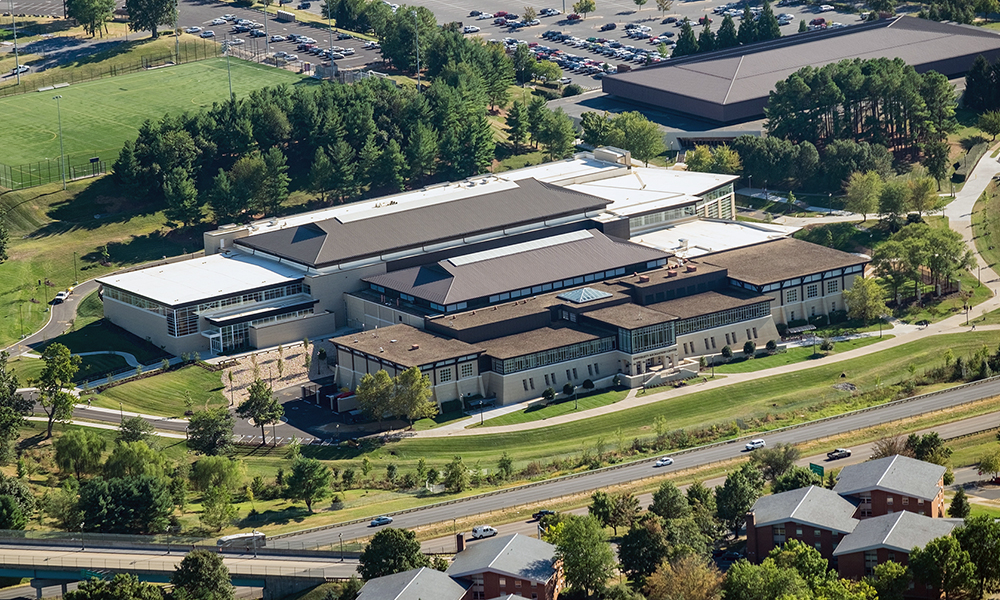 Update: This position has been filled!
University Recreation (UREC) at James Madison University is accepting applications for a Sport Clubs Administrative Assistant. This is a part-time wage position working 20 hours per week during the fall and spring semesters (early August through mid-May, approximately 700 total hours) with no benefits. Specific hours are between 1:00 p.m. and 5:00 p.m., Monday – Friday.
The mission of UREC is to promote and advance healthy lifestyles through educational programs, participation opportunities and supportive services. UREC's qualified staff is committed to excellence and responsive to the developmental needs of their participants. UREC looks for people who are passionate about teaching and working with students. UREC's award-winning main facility is 278,515 square feet of recently expanded and renovated space. 
Approximately 2,000 JMU students participate on over 50 teams in JMU's Sport Club Program. The Sport Club Program is a unique campus experience emphasizing recreational participation opportunities, student development and leadership activities. Sport Clubs are strictly voluntary, student-managed and offer activities that are recreational, instructional and competitive in nature. The clubs compete locally, regionally and nationally and do significant amounts of fundraising to support their trips.
The UREC Sport Clubs Administrative Assistant is responsible for Sport Club travel documents and payments, as well as use of university vehicles.
Submits all vehicles requests, budget estimates for use and reconciliations upon return of vehicles.
Assists students in completion of university travel paperwork as well as reimbursements upon the clubs return.
Monitors and updates club budgets reflecting use of state funds for vehicles and travel expenses; and documents and reports Sport Club overnight trips per requirements of Clery Act and JMU policy.
Other duties will also include managing orders for sport club equipment and league fees, merchandise approval, sport club key and facility access, as well as reserving facilities for the sport club practice schedule.
 James Madison University is committed to creating and supporting a diverse and inclusive educational community.
Visit JMU Joblink: JMU Joblink
UREC Homepage / Facebook / Twitter
Published: Thursday, June 1, 2017
Last Updated: Wednesday, January 2, 2019