University Recreation
2017 VRSA Conference
Registration is now open!
---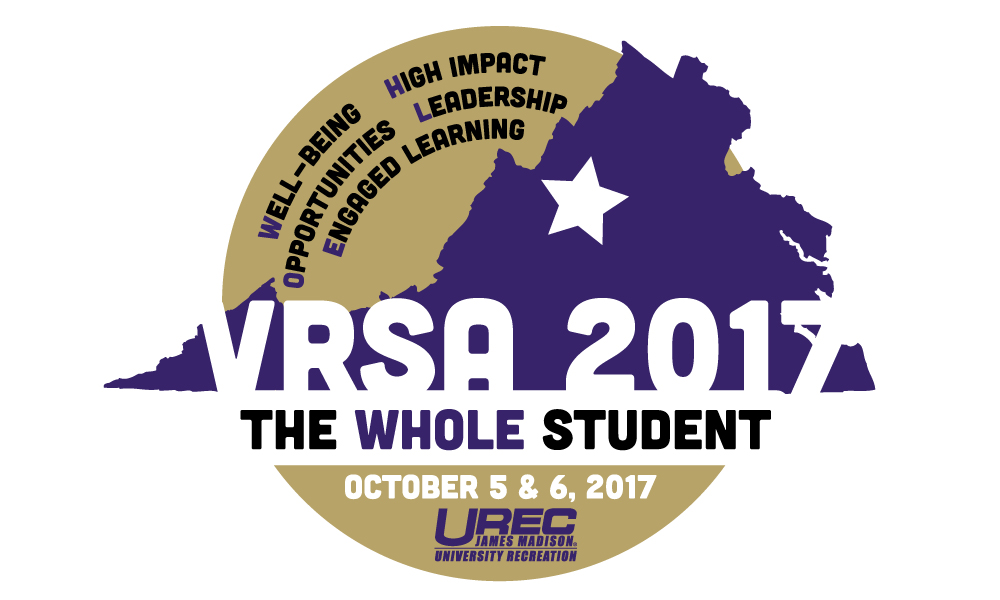 Save the date! James Madison University Recreation will host the 2017 VRSA Conference October 5 and 6, 2017, at UREC in Harrisonburg, VA. The 2017 VRSA Conference is a unique opportunity where Virginia and surrounding area institutions gather to share knowledge, skills, and exciting new trends in recreation.
The 2017 VRSA theme is "The WHOLE Student." WHOLE is an acronym for Well-being, High impact, Opportunities, Leadership, and Engaged learning!
Learn more about the 2017 VRSA Conference!
UREC Homepage / Facebook / Twitter
Published: Tuesday, July 11, 2017
Last Updated: Wednesday, January 2, 2019