News
Faculty and Staff Email Update - February 2014
---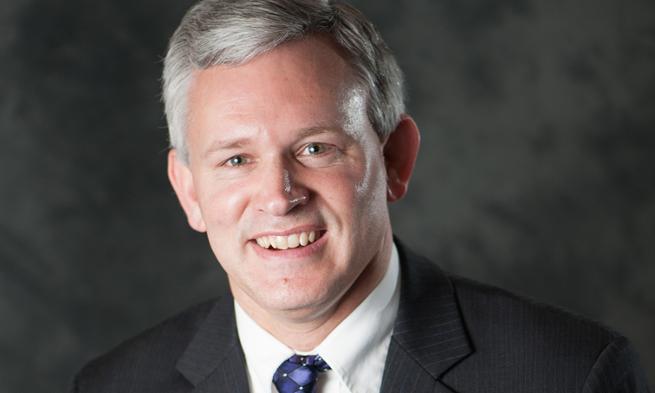 I hope everyone is well and surviving and thriving through this cold and snowy winter. The good news is that with each passing day, we know that we get closer to the promise of the beautiful spring season in the Shenandoah Valley!
As we prepare for the busy spring season, I want to share some quick updates on events and activities this semester.
Winter Weather:  As you all know, it has been a challenging winter.  I want to acknowledge the extraordinary efforts of the staff who work so hard behind the scenes on stormy days (even when the campus is officially closed) to keep us all safe and secure—including our highly dedicated facilities staff, campus police, and dining services staff (among others).  Please express your gratitude to these employees when you see them—they work very hard, often at times when many of us do not see or appreciate their work. 
General Assembly:  It's that time of year when the General Assembly and Governor are working on the budget along with various other legislative initiatives.  We have had a number of good meetings in Richmond with legislators and staff as well as with leaders in the executive branch, and we are optimistic that they will continue to support higher education as a priority for the Commonwealth in a financial and budgetary climate that continues to be tight and uncertain.  We are constantly making the case for the economic and social importance of higher education in the Commonwealth, and also reinforcing the message that our people (including faculty, staff, and students) are our most important educational asset.  Earlier this month, we hosted a well-attended Richmond Politicos event at which we shared our vision and strategic plan for the University.  We will provide further updates about the budget when we have more information.
Strategic Planning:  The strategic planning process is moving forward across campus as all units are developing objectives in furtherance of our mission, vision, values, core qualities and goals.  As we focus on the vision of being the national model of the engaged university, we are developing plans across the board to strengthen and enhance engaged learning through high-impact learning practices, as well as civic and community engagement at all levels.  We continue to engage our many constituencies both on and off campus as we operationalize the plan, including meetings this semester with groups such as the Student Government Association, Faculty Senate, Alumni Association Board of Directors, Parents Council, School of Liberal Arts Alumni Advisory Board, Honors Advisory Council, and Presidents' Council and other current and prospective donors.  We will provide further updates about initiatives as we go through the budgeting process for the upcoming academic year. 
Academic Accomplishments:  While space does not permit me to share all of our collective academic accomplishments since the last update, let me highlight a few.  JMU is #3 in U.S. News & World Report's ranking of the Best Undergraduate Teaching Universities in the South region.  The commitment to teaching is one of the things I value most about our institution, and this ranking is well earned.  For the 4th consecutive year our Debate Team is ranked in the top 10 in the nation, and Director of Debate Dr. Michael Davis is confident that the team will continue to move up through the remainder of the season.  The James Madison University Undergraduate Research Journal has been re-established.  An issue will be published this spring and will highlight work from undergraduate students from biology to business and everything in between.
Community Outreach:  We continue to work with our surrounding community at all levels.  Some of the local events in which I (and others from the University) have been able to participate include the Martin Luther King, Jr. tributes, a presentation about the continuing importance of the arts in education for the College of Visual and Performing Arts, the opening of the renovated Ice Factory building in downtown Harrisonburg, and the Keezletown Ruritan Club.
Convenings on Campus:  As we engage with ideas and the world, an important part of our educational outreach is to make JMU a place of convening for leading thinkers and researchers.  Among the meetings at which I have spoken or will speak this semester include the regional research conference of Phi Alpha Theta (national History honorary), the MD-DC-VA section of the Mathematical Association of America, and the War to Peace conference which will be held during Madison Week (see below).
Concert in Washington:  JMU's School of Music held a magnificent concert and reception in Washington, DC on February 16 at National Presbyterian Church, drawing many alumni, current and prospective students and their families, and other friends and supporters of the University.
Madison Week:  Madison Week will be upon us before you know it.  The full schedule of events can be found at https://www.jmu.edu/madisonweek/.  Among the highlights will be two conferences: 
·       The Diversity Conference:  JMU will host its 8th Annual Diversity Conference on Monday, March 17th, as the beginning to Madison Week.  The theme is Engaging Community:  Creating Change.  We will host community partners Sentara RMH, Merck, Miller-Coors, Target, Rockingham County Public Schools, Harrisonburg Public Schools, Eastern Mennonite University and Bridgewater College as guests and participants.  Thanks to your generous response and participation, this year we will offer 34 sessions/workshops with no repeats.  A registration announcement is forthcoming this week, with details on how to register on My Madison.  The conference ties into JMU's value of Diversity:  "That JMU will strive to be an inclusive community that values the richness of all individuals and perspectives".
·       Intelligence and the Transition from War to Peace:  The University is hosting a special national conference on the transition from war to peace in the 1990s conflict in Bosnia to mark the release of intelligence documents from that time period related to the Dayton Peace Accords.  JMU Professor Timothy Walton (who was involved in the intelligence community at the time) is helping to spearhead this important convening.  More information can be found at https://www.jmu.edu/war-to-peace-conference/index.shtml
Madison Vision Series:  We look forward to some very special speakers coming to campus as part of our ongoing Madison Vision speaker series.  On March 18, as part of our Madison Week festivities, Kat Imhoff (the CEO of Montpelier, the restored home of James and Dolley Madison) will be joining us to share her lecture titled Madison's Shades of Grey.  Her address will inspire the JMU community to consider Madison's unique role in the founding of the United States as well as his lasting legacy here and abroad.  The lecture will explore Madison's ability to navigate the "grey" areas—he didn't simply embody compromise; he built it into our system of governance.  The talk will acknowledge and explore that Madison could not get it all right at the time (e.g., suffrage, slavery), but his sheer tenacity sets him apart and has lessons for all of us who are negotiating the grey today.  On April 9, Carly Fiorina (current member of the JMU Board of Visitors, and former CEO of Hewlett-Packard) will share her thoughts on the value proposition for a broad liberal arts education and the development and implementation of our new strategic plan, which helps to answer that question about the value proposition for JMU.
Other National and Regional Meetings:  As we seek to make JMU the national model of the engaged university, I (along with many of you) also represent JMU in various regional and national meetings.  This semester, for example, I have spoken at a national meeting of the College Board (on financial aid) and have represented JMU at the annual conference of the Association of American Colleges and Universities and its Presidents' Trust (on engaged learning), and I have upcoming presentations for the American Council on Education (on governance), the Association of Governing Boards (on equity in higher education), and at a national conference at the University of Michigan (on access and opportunity).  I also presented at the Virginia Energy and Sustainability Conference in Richmond (on sustainability initiatives in higher education), and participated as a member in the most recent meeting of the Advisory Council for the National Heart, Lung and Blood Institute at the National Institutes of Health (which oversees and funds biomedical research).  After our successful SACS reaffirmation, I will be serving on a SACS visiting team at the LSU Law School in April.  JMU continues to be well represented nationally in higher education as we seek to share and learn about emerging ideas and best practices on many fronts.
Academic Leadership Searches:  On-campus interviews have been held for the finalists in the College of Integrated Sciences and Engineering Dean search.  On-campus interviews for the Vice Provost for Research and Scholarship were delayed due to weather but are now underway.  The on-campus interviews for the College of Health and Behavioral Studies Dean search will commence on February 27.       
Advancement Update:  We continue to reconfigure and strengthen the Division of Advancement to prepare for enhanced fundraising going forward.  In addition to restructuring efforts to emphasize Campaign Management and Principal Relations Development, recent hires include new positions aimed at strengthening Corporate and Foundation Giving, as well as new hires for the Director of College Engagement and the Director of Major Gifts.  We are actively working with external consultants to gather constituent feedback through surveys and interviews that will help us develop informed fundraising goals and strategies going forward, and have enhanced our partnership with the JMU Foundation.   We were also pleased to receive a recent gift from the duPont Foundation to support a new Valley Scholars initiative to provide access to higher education for disadvantaged students with high academic potential in our region.
Women's Basketball:  As many of you know, the women's basketball team is having a terrific season.  They are currently undefeated in conference play and have recently been receiving votes for the Top 25.  The Colonial Athletic Association ("CAA") women's conference tournament will be held from March 14-16 in Upper Marlboro, MD.  We urge you to come out to one of the remaining home games and to the conference tournament!  We also hope many of you will be able to attend the men's CAA tournament, which will be held on March 7-9 in Baltimore.
May Commencement:  Final plans are underway for the May commencement ceremonies.  To accommodate the students, their families, and guests who attend the various ceremonies, we have instituted a new schedule to facilitate parking, transportation, and safety for the 25,000+ who come on campus to celebrate.  Please see the commencement website at www.jmu.edu/commencement for the times and places for the Graduate, University, and college ceremonies on May 9-10, 2014.
As you can see, it's a busy and exciting season at JMU for all of us.  Thank you all for what you do every day and for your passion, dedication, and commitment to excellence. 
With all best wishes,
Jon Alger
President