News
2013 June Board of Visitors Update
---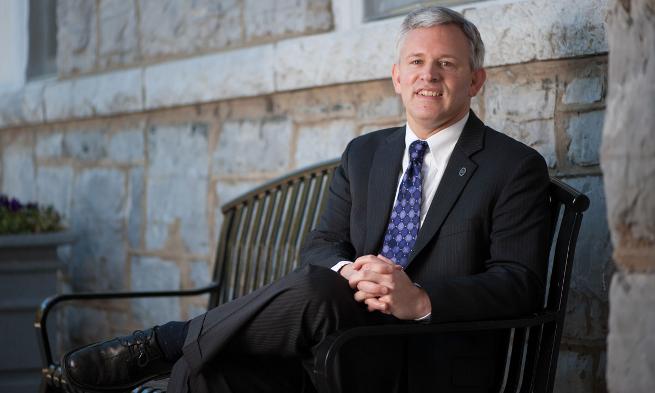 Board of Visitors Update
June 6, 2013
Greetings Colleagues:
Every June, the James Madison University Board of Visitors holds its Annual Meeting and I would like to share some highlights from our meeting today.
Madison Future Commission   
The Board participated in an interactive strategic planning session that yielded significant input on integral components of the 2014-2020 University Strategic Plan. It also received an update on the progress of the Madison Future Commission, the group tasked with providing the foundation for the new JMU strategic plan. The Madison Future Commission is scheduled to submit its work to the Senior Leadership Team in September 2013. The final strategic plan will be presented to the Board of Visitors for approval at the October 2013 board meeting. I'd like to acknowledge all those across campus and in the community who have participated in the work of the Madison Future Commission. The process continues to be productive, inclusive and valuable. I thank you for your ongoing commitment.
Budget
The Board approved the 2013-2014 operating budget, which reflects the revenue increases in General Funds from the Commonwealth and the tuition increases approved at the April Board meeting.  The 2013-2014 budget is $476.8 million and includes additional funding for financial aid, faculty and staff salary increases, operating and maintenance for new facilities, and enrollment growth for numerous academic disciplines.  In addition to the good news in the operating budget, the university will receive funding for the construction phase of the new Health Sciences building project and authority to move forward with the preplanning phase of Madison Hall (the former RMH Cancer Center).
Differential Tuition for Designated College of Business Courses
At the April board meeting, the Board discussed the concept of differential tuition for the College of Business and planned to make a final decision at its June meeting.  On Thursday, June 6, 2013, the Board approved a $50 per credit hour differential increase that is to be applied to designated courses in the College of Business.  The new tuition charges will begin in the fall of 2014. The use of differential tuition for some programs or courses at JMU and the use of differential tuition for a number of majors at other institutions is not new.  About two-thirds of business programs at public institutions accredited by The Association to Advance Collegiate Schools of Business (AACSB) incorporate differential tuition including UVA, VCU and William & Mary. Indeed, Governor McDonnell has repeatedly encouraged institutions to strategically consider this approach in tight budgetary times to keep overall tuition increases at more modest levels.
The use of differential tuition is part of the university's strategic efforts to continue to be able to provide quality educational programs to all students. Differential tuition seeks to place the significantly greater cost of offering some programs on the students who, because of greater potential for immediate employment with higher than usual starting salaries, benefit from these programs. This nuanced approach of targeted additional tuition versus increased tuition for all students is designed to make sure that other majors continue to be affordable and attractive. Redirecting these costs through differential tuition allows the limited budget of the Academic Division to go further in addressing the programmatic and curricula needs of other programs.
Consistent with practices at other institutions, a proposed general plan for allocation of differential tuition revenues related to the COB include 15 percent of the revenues going for financial assistance for students with need (to supplement and not replace current financial aid); 70 percent for faculty recruitment and retention, enhanced engagement of students and faculty with top corporations/businesses, and expanded experiential learning opportunities; and 15 percent for Academic Affairs/Provost for support of other non-COB activities such as curriculum development and pedagogical innovation in General Education, faculty research/scholarship grants, additional educational leaves, and additional staffing needs in financial aid. We will work closely with our faculty and academic leaders to ensure that funds will be allocated for student financial aid and for centralized University support of all our academic units and programs.
We will continue to engage with multiple groups on campus in meaningful, intentional and productive discussions on the impact of differential tuition on our campus, and to work with campus partners to make modifications and plan as needed to achieve our goals.
Thank you for a wonderful academic year.  It is my sincere hope that you and your families have a wonderful summer.
Sincerely,
Jonathan R. Alger
President