News
End of Semester Update
---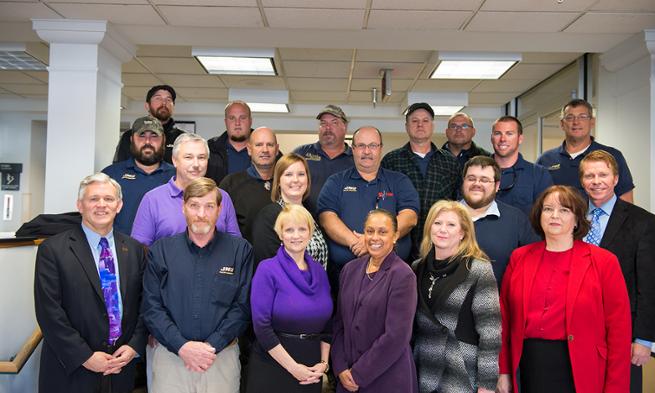 Dear JMU colleagues,
I also want to share with you some other brief updates and reminders:As this semester draws to a close, I want to wish all of you a happy and healthy holiday season. As we approach the end of our first full calendar year together, I want to thank all of you for your extraordinary efforts to make JMU the best possible place to learn, work, and live. In the face of snow and ice during a busy exam week, we have seen once again how we can pull together to respond quickly and positively to daunting challenges. This spirit of teamwork is one of the things that makes JMU such a great place to work.
SACS Reaffirmation: At its annual meeting in Atlanta this week, the Southern Association of Colleges and Schools Commission on Colleges (SACSCOC) officially reaffirmed JMU's accreditation as the final step of its decennial review. The reaffirmation serves as a strong vote of confidence and reflects the hard work of many people across campus. I want to thank the entire team who made this successful outcome possible. Congratulations to everyone who participated!
December Commencement: This Saturday, December 14, more than 700 students will graduate in our December commencement at the Convocation Center. JMU's own G.J. Hart, CEO of California Pizza Kitchen as well as an active member of the JMU College of Business Executive Advisory Council and the College of Business Research and Development Inc. Board, will be the special guest speaker. 
University Schedule: The University will be closed for the winter break from Monday, December 23 through Friday, January 3.
Marching Royal Dukes: As you all know, the Marching Royal Dukes did a superb job representing the university when they led off the Macy's Thanksgiving Day Parade in New York City. We have heard from alumni and supporters all around the country who were thrilled to see JMU featured in such a prominent national spotlight. Many students and parents told us that it was an unforgettable once-in-a-lifetime experience for them. Subsequently, the Marching Royal Dukes were invited to participate in the gubernatorial inauguration parade in Richmond on January 11.
Scholarly Accomplishments: Our faculty and students continue to receive recognition for their scholarly work and achievements. For a list of recent faculty grants, honors, presentations, publications and service, please see the following link: http://www.jmu.edu/news/madisonscholar/2013-scholarly-news-november.shtml
Happy holidays to all, and with all good wishes for the New Year,
Jon Alger
President