Dynamic Insights on Adult Learning
JMU News
---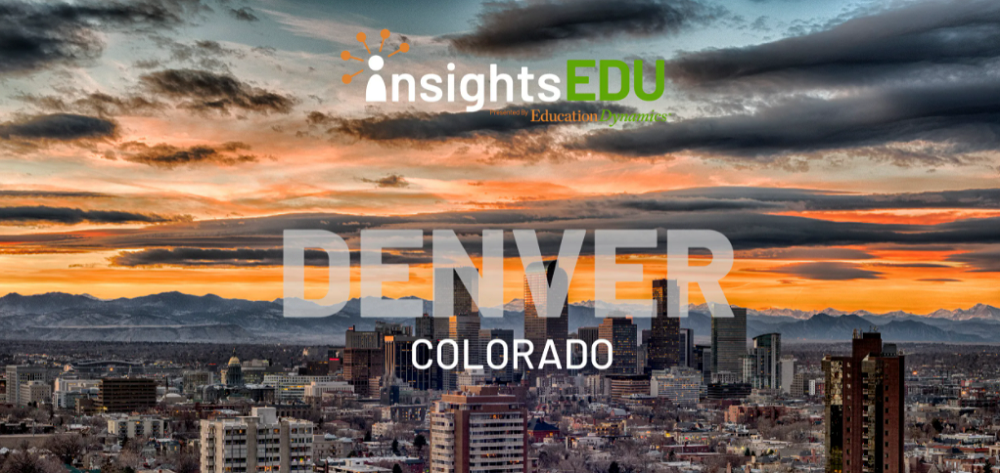 From February 23-25, two of our own attended and presented at the Insights EDU Conference presented by Education Dynamics. The three-day conference, held in Denver, Colorado, "is one of the few higher education conferences that focuses exclusively on the adult learner enrolled in post-traditional online education programs."
The conference explored insights into today's students, how to grow post-traditional and online program enrollments, and included sessions such as:
"Building Effective and Lasting Employer Partnerships"
"Developing a Contract Strategy"
"Prospect Branding = Differentiation and Awareness Marketing"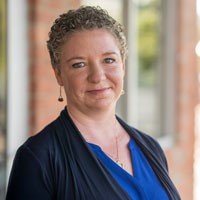 SPCE's Assistant Dean, Sarah Macdonald, presented at one of the first sessions of the day, "Evolution and Sign Posts: Navigating Road Blocks and Speed Bumps on the Roadway to Growth".
In this session, Sarah explored how the Adult Degree Program at James Madison University has weathered the test of time to accomplish growth and sustainability.  Participants were taken on a journey outlining where ADP began and where it is today, including what triggered some key past decisions that have set us up well for success today, and how you might be able to recognize and address similar key moments at your institution to help support adult learners.  Throughout the session, Sarah shared insights into the changes that took place within the department and the partnerships that were formed to help drive the success of this program.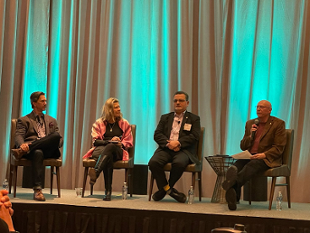 SPCE's Dean, Melissa Lubin, was a panel member in "Thriving in an Age of Disruption." The conference website read:
"Today's higher education landscape is rapidly changing in a number of ways. Students are searching for new and quicker ways to learn in order to enter into the workforce. During this panel discussion, our higher education experts from across the industry will discuss what they have learned from their experiences in today's education landscape and share valuable insights on what to do moving forward." The panel consisted of Dr. Melik Khoury, Unity College; Roger Lee, General Assembly; Dr. Melissa Lubin, James Madison University; Terry Rawls, Strategic Transitions Group.