School of Professional & Continuing Education (SPCE)
Shenandoah Valley Technology Council
---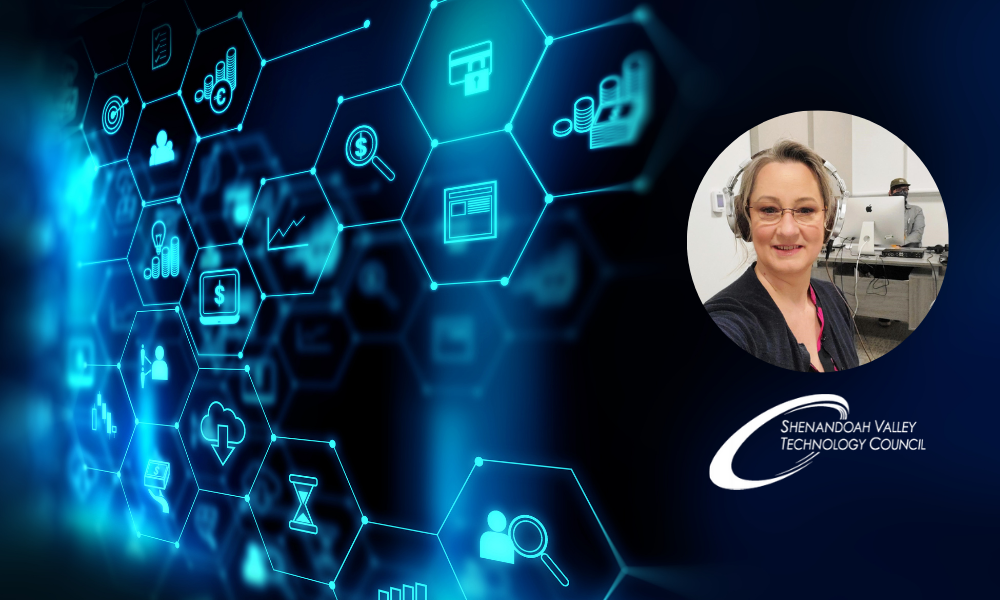 We recently spent some time chatting with the Executive Director, Nicky Swayne, about our partnership. 
How long have you been an affiliate organization with PCE?
We have been affiliated with JMU PCE for approx. 5-6 years (since PCE moved to the Ice House) - and been affiliated with JMU since our inception in 1997.
If you could describe your organization's purpose and what it provides for the community in three sentences or less, how would you describe it?
The Shenandoah Valley Technology Council (SVTC) is a non-profit membership organization serving the greater Shenandoah Valley of Virginia. Its members are technology creators and users who gather together for education, networking, and business development. By helping technology businesses in the area succeed and grow, the Shenandoah Valley Technology Council is an integral component of the region, helping bring high-paying technology jobs to the Valley.
What is your geographical scope of your organization?
We cover the Shenandoah Valley.
How do you see your organization benefitting from your partnership with JMU? What strengths and opportunities do you see within that partnership?
Seeing that we are a small non-profit, we benefit from the facilitation that JMU and PCE provide tremendously. Some of our core functions are enabled this way and we are able to pursue our core mission: strengthen the technology 'fabric' of the Shen. Valley and its tech users and creators. Together we round out what we otherwise would have to do separately and in a more cumbersome manner. We are able to connect JMU faculty and staff, as well as students, with networking opportunities, and special collaborative projects. There are regular as well as special events over the course of the year - some enable learning of tech trends while others highlight technology innovation, achievements, and entrepreneurship. In turn, we are able to find expertise and knowledge among the faculty and staff (and students!) and connect them with the tech segment of the local business economy.
How have you seen your organization succeed, adapt, and/or grow over the past year?
Like many people, we moved to work remotely in home offices and soon after that -of course- envisioned how we can offer virtual luncheons. One of our biggest events of the year is called Tech Nite where we honor tech achievement in the Shen. Valley. Usually, this is done in person at a sit-down dinner, however, this year we pivoted to offer attendees an event that enabled them to network virtually, online, with fairly life-like features: the ability to move from table to table and talk with whomever they want to. The award presentation of 8 categories was pre-recorded and streamed from 'the virtual stage'. ... Until we can all meet again in person, this was an excellent virtual alternative.
Tell us about one recent (within the past 1.5-2 years) accomplishment that you wish to highlight.
We run a very small non-profit with minimal staffing while connecting the tech users and creators of the Valley - and over the course of the last 12 months have continued to be able to do so
How do you see your partnership with PCE growing and evolving even more over the next few years?
Once we are again able to see one another in person, we will again collaborate on events and projects.