School of Integrated Sciences
ISAT welcomes Linda Thomas as new academic unit head
---
By Caleb Ayers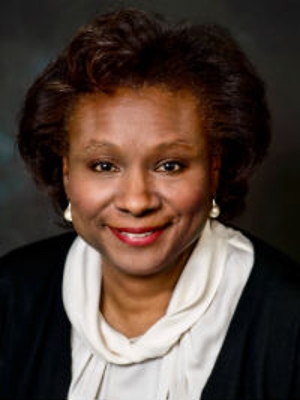 Dr. Linda Thomas, currently the Program Director of Construction Engineering and Management and Interim Director of the Civil, Environmental and Ocean Engineering at Stevens Institute of Technology, will serve as the next academic unit head for the Department of Integrated Science and Technology (ISAT) at James Madison University effective on July 1, 2018.
Thomas spent the last 18 years creating and directing higher education engineering programs. She served as an Active Duty Officer in the US Navy's Civil Engineer Corps and Construction Manager for the Atlanta Committee for the 1996 Olympic Games. She has conducted extensive research and published articles in fields such as the Indoor Environment, Construction Engineering, Facilities Management, and Built Environment Law.  
As Program Director, Thomas brings a wealth of experience in higher education leadership across a range of institutions. Her background and research in construction engineering and management cuts across disciplinary boundaries, giving her insight into the different programs in the Department of Integrated Science and Technology, and more broadly the interdisciplinary efforts across JMU. 
Bob Kolvoord, Dean of JMU's College of Integrated Science and Engineering noted Thomas' academic and industry experience are well aligned with the mission of ISAT. "I'm very excited that Dr. Thomas is joining us as the new head of the ISAT department," said Kolvoord. "She's an accomplished leader, teacher and scholar with an impressive set of accomplishments throughout her career. Linda brings a wealth of leadership and organizational management expertise that will benefit both ISAT and CISE."
"I am enthusiastic about the opportunity to lead the ISAT department because of its focus on solving real-world problems through cross-disciplinary collaboration," said Thomas. "I've always been intrigued by problems that require creative, integrated thinking—the exciting, and disruptive innovations usually occur in the 'margins' between disciplines."
Thomas earned her Bachelor's and Master's in Civil Engineering from the University of Florida, followed by a Juris Doctor in law from the University of Miami. She also holds a doctorate in the Built Environment from the Georgia Institute of Technology.
As the department head, Thomas said her goal will be "to create and maintain a compassionate environment that provokes faculty; supports staff; and empowers students to reach a level of self-mastery that reflects their true potential."