Bridging the Gender Gap
Independent Scholars
---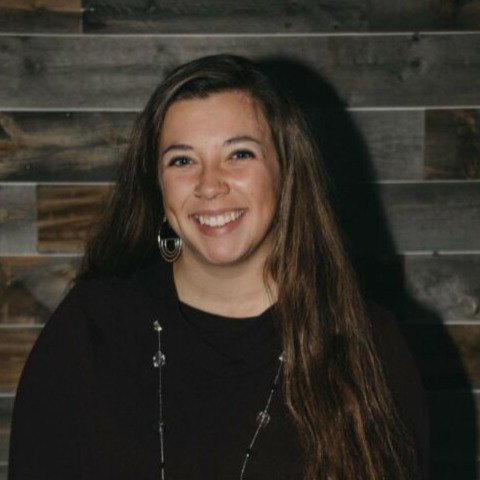 SUMMARY: Independent Scholar Alexis Schneider Addresses Disparities in STEM Education
---
Women who enter and complete undergraduate STEM programs do not always continue on to higher levels of education. Alexis Schneider, an Independent Scholars and Biology double major, has noticed this trend and wants to do something about it. Alexis is researching gender disparity in STEM, and along the way developing guidance and best practices on how to reduce inequalities in the career trajectories of students in the sciences.
She knows that this is a tall order. Understanding the underlying causes of gender disparity in STEM requires a broad understanding of sociology, psychology, and the sciences. Questions she has: Why are women earning fewer post-graduate degrees in STEM? Do faculty interactions play a role in career trajectory for women? How does implicit bias shape college classrooms and student experiences?
Alexis is also studying the real experiences of students like herself. She's asking students what drew them to STEM in the first place, how they interact with mentors, why they might be reconsidering advanced study in these disciplines, and the kinds of outcomes they hope to achieve. Collecting and coding this data will help Alexis identify key moments in the development of women in STEM where small changes can make a large impact. For her efforts, she has already won a Best Presentation Award from the Virginias Collegiate Honors Council (VCHC).
Dr. Louise Temple-Rosebrook is Alexis' capstone advisor. Alexis cannot say enough great things about Dr. Temple. "From the moment I told her about my research ideas, she was on board," says Alexis. "Dr. Temple is trained as a microbiologist, but has strong ties to feminist research, particularly in STEM. She has been at JMU long enough to know the right channels for help in all areas of my research."
"Dr. Temple has been supporting and advising me every step of the way."
Alexis enrolled last year in Dr. Temple's Gender Issues in Science course, which gave her the tools she needs for her Independent Scholars project. Gender Issues in Science is an interdisciplinary course that looks at the scientific process, science practitioners, and science students through the lens of gender analysis. Students read literature, lead discussions, perform experiments, and analyze both data and processes to address the effects of educational systems on the preparation and careers of scientists, the influence of politics and culture on scientific inquiry, and the effects of critiques grounded in gender analyses on understanding the scientific process.
Dr. Temple says that when Alexis contacted her for a meeting last fall, "I had no idea why she was coming. It only took a couple of minutes of her talking about her ideas before I knew that working with her would be exciting and rewarding. She is tackling compelling issues that I've been addressing for many years." The course co-instructor Dr. Alysia Davis remarks, "The first time I met Alexis, we had an extended conversation about imposter syndrome and other impacts of unequal representation for women in STEM. Her passion to be a change agent for gender disparities was evident and infectious." Through her research, Alexis is tackling professional and scholastic implications of unequal representation, beginning with an examination of students' gendered experiences within STEM at JMU. While any insights Alexis garners will be exciting," notes Dr. Davis, "the fact that she aims to craft best practices for STEM classrooms creates the potential for her research to leave a meaningful legacy here at JMU and beyond."
Alexis has been a Biology major for four years, only last year adding Independent Scholars as a second major. She is also minoring in Honors Interdisciplinary Studies and completing the JMU pre-professional program for law school. "I didn't really decide on Independent Scholars until I was most of the way through my first semester seminar. I wanted to stay in Biology but also wanted to do the STEM gender disparity research rather than bench work for my capstone. One of my academic advisors recommended I take the intro seminar for Independent Scholars and find out what might be possible. I fell in love with the program."
The Independent Scholars major is uniquely situated to help Alexis reach her goals. "This program doesn't prescribe my research. And the program values my background in biological studies and scientific research. As a student I have individual control over the direction of my project." And yet, she says, Independent Scholars is also a collaborative endeavor. "I would never have gone this direction with my area of inquiry if I didn't have other people, especially non-scientists, to talk to and share ideas."
Alexis has been given a lot of opportunity to do advocacy work beyond gender disparity in STEM. "It doesn't always work out where your passion and talents match up," she says. "But here there are many ways to make them line up." Alexis works through JMU's campus organization CARE (Campus Assault Response) to advocate for better policies, enhanced resources, and support for students.
She would like to one day become an attorney, and perhaps even direct a non-profit law office. "I realized this during my internship at Blue Ridge Legal Services," Alexis says. "Access to legal services is a huge privilege in the US that many low-income individuals and families cannot afford." Navigating the legal system is not easy and Alexis firmly believes that everyone should have access to an attorney that can help them navigate the system and advocate on their behalf. "I want to use the opportunities I've been given through education to help make the lives of others better in some way." Alexis is thankful for a support system that has helped her face challenges, and wants to give back. "I have a huge passion for giving voice to the voiceless."