News
Promotores de Salud facilitates health outreach to Latino community
---
SUMMARY: Community Health Program Coordinator, Liliana Penalver, works with the help of Promotores de Salud of Waynesboro and Harrisonburg to ensure that community members receive accurate health information and access to local resources, especially during the coronavirus pandemic.
---
By Sergio Ossorio
Community Health Specialist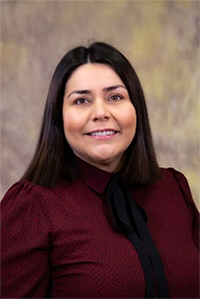 Amid a world crisis, Community Health Program Coordinator, Liliana Penalver, works with the help of Promotores de Salud of Waynesboro and Harrisonburg to ensure that community members receive accurate coronavirus information and access to local resources.
The Promotores de Salud Program trains Hispanic women and men to be lay health resource persons (Promotores) in their community through a 40-hour training program that educates the Promotores in Spanish about a variety of important health topics.
The Promotores then share their new knowledge with others by performing health encounters, such as distributing and explaining health literature or participating in community health fairs. Through this work, the Promotores become established within the community as reliable sources of important health information.
By sharing accurate information in ways that are culturally appropriate, Promotores help to reduce health disparities and make healthy living a possibility for members of the community. 
A current focus of their program, which is funded by DuPont/Corteva, is to raise awareness among Spanish speakers living in the Shenandoah River area about the impact of mercury found in the South River and South Fork Shenandoah Rivers and provide education on how to reduce the risks associated with fish consumption.
Since mid-March of 2020, Penalver has been in communication with the Promotores to help them discern between misinformation and factual information concerning the novel coronavirus and the COVID-19 disease. The Promotores have been warned to be wary about the information they receive from the internet that does not derive from an accredited source.
To further the Promotores' understanding of the pandemic, several resources of health education materials have been shared with them through webinars, conference calls, links to articles from the Centers for Disease Control and Prevention and the Virginia Department of Health, brochures and flyers. All of which offer content regarding COVID-19 symptoms and information on how to minimize the spread of the outbreak.
Penalver has also been working with other members of the Latino community through Facebook and WhatsApp. Many of these community members have reached out to her to inquire about where they can go for food. They have been directed to food pantries and local schools that are offering food to the public.
During April of 2020, Promotores de Salud was informed of a family in the Harrisonburg community that tested positive for COVID-19. Promotores de Salud quickly responded to the needs of the family and successfully connected them with groceries from local food pantries and information on how to access support available to them in their area.
Intertwined with these efforts to disseminate health education pertaining to the pandemic, Promotores de Salud has made mental health a focus as well. Promotores de Salud is partnering with Migrant Education Program, Central Shenandoah Health District, and Community Services Board to present on "Building Resilience" and "Protecting your Family during COVID-19" via two virtual webinar workshops for parents to be held on May 18, 2020 for English speakers and May 25, 2020 for Spanish speakers.
Through distribution of coronavirus health information, active development of resilience and emotional support, Penalver and Promotores de Salud are doing what they can to care for their community during these unprecedented times. 
Promotores de Salud is a program of the Institute for Innovation in Health and Human Services at JMU's College of Health and Behavioral Studies.