College of Health and Behavioral Studies
Noftsinger named as BICSV executive director
Brain Injury Connections of the Shenandoah Valley announces their new executive director
---
By: Institute for Innovation in Health and Human Services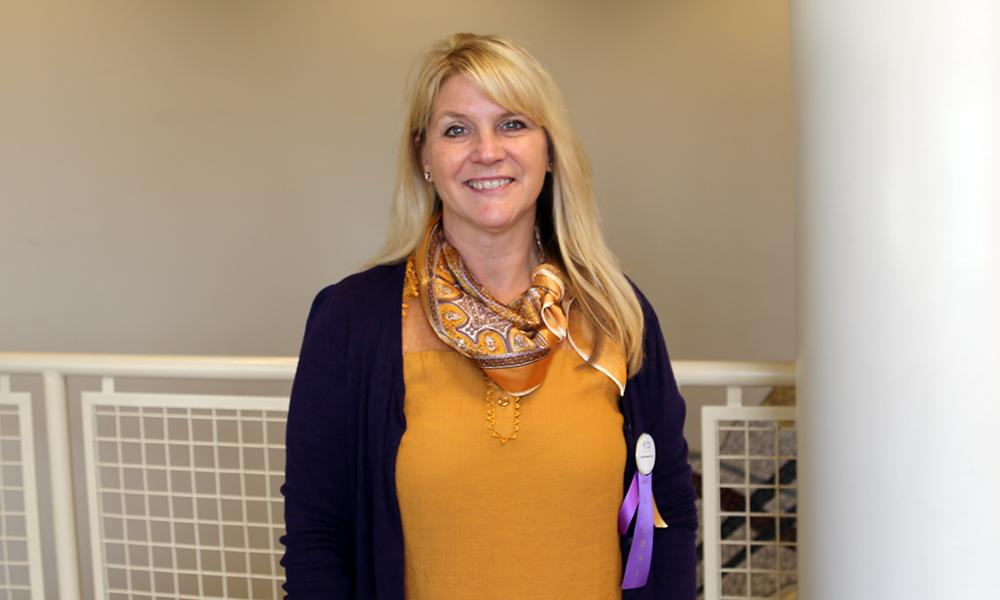 Approximately 5,000 people in the Central Shenandoah Valley Community are affected by brain injury. In 2019 Brain Injury Connections of the Shenandoah Valley (BICSV) met its mission goals to help provide options for your neighbors to return to work, school, and live productive and meaningful lives.
Brain Injury Connections of the Shenandoah Valley (BICSV) gladly welcomes Cindy Noftsinger as the new Executive Director. Ms. Noftsinger graduated from James Madison University with a Bachelor of Science degree and a Master's degree in Public Administration. Cindy comes to BICSV with more than 15 years of nonprofit leadership and development experience in the local community. She has consulted, trained and served various nonprofit organizations to strengthen them through philanthropy and capacity-building. Additionally, she is a member of the Association for Fundraising Professionals.
 "I am excited to work with an outstanding BICSV team to positively impact the lives of those affected by brain injury. I am looking forward to bringing my enthusiasm, expertise and fresh perspective to an already dedicated organization. I look forward to continuing to build upon BICSV's successful efforts to improve the lives of brain injured individuals in the valley" stated Ms. Noftsinger. "Together we will work with communities, businesses and individuals to build connections and advocate for those with the greatest need."
 "On behalf of the Board of Trustees of BICSV and myself, I offer a heartfelt welcome to Cindy Noftsinger as the new Executive Director of this organization! Cindy brings to this position a wonderful background in working with nonprofit agencies and in fundraising, and we are confident that she will enable Brain Injury Connections to continue our goals of growing and developing services for  individuals with brain injuries who reside in our seven county service area and wish to live as independently as possible", said Dr. Linda Meyer, President of the Board of Trustees. Tamara Wagester, who served as the Executive Director of the organization since early 2017, recently stepped down from the role to pursue a service opportunity in Wisconsin. Her dedication to BICSV was instrumental in the strengthening the organization's programs and services.
Brain Injury Connections of the Shenandoah Valley, Inc. is a non-profit organization serving Virginia, which includes Rockingham, Augusta, Page, Shenandoah, Bath, Highland, and Rockbridge counties and the cities located within these counties. BICSV combines public and private resources to provide specialized services for persons affected by brain injury. The mission of our organization is to enhance the lives of individuals affected by brain injury through cultivating connections with information, services and resources.
For more information about Brain Injury Connections of Shenandoah Valley, Inc., please visit our website www.bicsv.org or call 540-568-8923.