Honors College
2020 Hillcrest Scholars Announced
---
SUMMARY: Hillcrest Scholarships support transformative off-campus experiences for Honors students.
---
The JMU Honors College is pleased to announce this year's recipients of Hillcrest Scholarships. Each award provides up to $5,000 to support transformative summer experiences for Honors students. 
Each of these recipients designed a unique project that incorporates their academic, professional, and personal interests. These projects reflect the purposeful and rigorous scholarship undertaken by students in the Honors College.
The 2020 recipients are: Mya Baptiste, Jessie Beddow, Steven Davic, Ashley Harrell, and Vivian Lawrence. Anna Lee, Corinne Martin, and Pierre Mbala were named Honorable Mention: Scholars of Promise. 
Hillcrest Scholarships are made possible through the generous financial support of the Honors Advisory Council.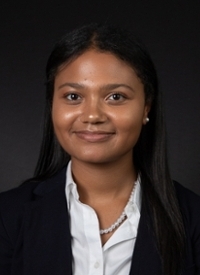 Mya Baptise, a junior Finance major and Centennial Scholar, is the recipient of the Fredric I. McGhee Hillcrest Scholarship for Aspiring Entrepreneurs. Her project mentor is Adam Usman, Assistant Professor of Finance. Mya plans to conduct research for her Honors thesis on the societal influences of impact investing. Financial institutions use impact investment funds to direct capital towards enterprises that deliver positive social or environmental benefits. Using her summer internship at Citibank in New York City as a platform, Mya will shadow the professionals who are working with the bank's impact fund, focusing especially on the decision-making process for determining which businesses receive support and why. Mya will also interview business owners and nonprofit leaders who receive capital from the fund to learn how these investments create meaningful change in their communities. On weekends, Mya will volunteer with a local nonprofit called Invest in Girls. When she returns to JMU in the fall, she plans to lead a community engagement workshop to share her experience as a Black woman working on Wall Street and discuss her research. Mya has a passion for advancing women and underrepresented communities in business and finance. After graduation, she plans to work in capital markets in the financial industry before starting her own venture capital firm that invests in minority-owned businesses and initiatives.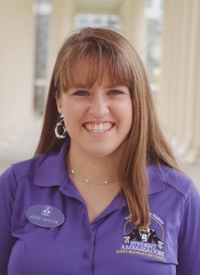 Jessie Beddow is a junior Interdisciplinary Liberal Studies major. Her project mentor is Chelsey Bahlmann-Bollinger, Assistant Professor in Early, Elementary and Reading Education. Her Hillcrest project will take her to London, England to research the representation of diversity on the bookshelves of British classrooms. She will visit primary schools in different areas of the city to scan and categorize picture books according to the depiction of race, ethnicity, and class in the identities of the main characters. Jessie will use local libraries in London to further study these books and read secondary literature. Similar studies in the US have shown that diversity in such books is underrepresented in American classrooms. Jessie will research the topic in the UK, a country with a growing diverse population, especially in London, where the percentage of primary school children who are minority ethnic has risen dramatically in recent decades. This work is important for children from all backgrounds and identities because they need to see both themselves and others in the books they read. Characters that reflect readers' own experiences make them feel centered and supported. Reading about people with different identities builds empathy and prevents harmful stereotyping. Prior to the start of her project, Jessie will study at Oxford University through JMU's Oxford program. After returning from England in the fall, she will use this research in the development of her Honors thesis project. Post-graduate plans involve a master's degree in education at JMU and then becoming a teacher and administrator who works to implement diversity education in the primary school classroom.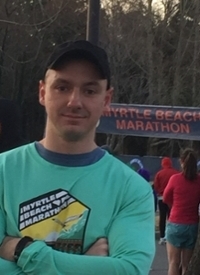 Steven Davic, a double major in Anthropology and Intelligence Analysis, is the recipient of the Hinshaw-Warren Hillcrest Scholarship. His advisor is Richard Lawler, Associate Professor of Anthropology. A transfer student, Steven served in the U.S. Marine Corps for five years prior to coming to JMU. His Hillcrest project investigates how advances in cognitive science, evolutionary psychology, and military technology can be adapted to better equip marines to make decisions in a stressed, battlefield environment. In summer 2021, Steven will work with Covan Group, a company that conducts cutting-edge research on cognitive agility, decision-making, and human-machine integration to improve military performance. His research will focus in particular on tracking biomarkers (such as heart rate and respiration rate) during virtual simulations and live events in order to establish connections between environmental stressors and physiological responses. The results will form the basis of his Honors thesis. Steven is uniquely positioned to advance this project: he worked in a number of research labs during his time in the Corps; has an interdisciplinary background with majors in biological anthropology and intelligence analysis and minors in biology and honors; studied evolutionary psychology last summer through the JMU Oxford program; and is currently working in research labs in both psychology and biology. In the future, Steven plans to pursue a Ph.D. in the field of cognitive science and continue this important research. He sees the value of this work not only for the military, but for any occupation that involves stressful environments, including first responders, medical professionals, social workers, teachers, and law enforcement.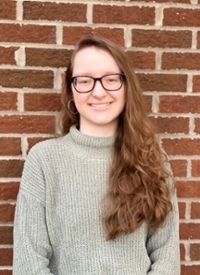 Ashley Harrell is a junior History and Psychology double major with a minor in Asian Studies. Her project mentor is Yongguang Hu, Associate Professor of History. Ashley will travel to Kyoto, Japan to participate in a CIEE intensive Japanese language and cultural immersion program. In addition to the advanced coursework, she will take advantage of opportunities to engage with the people and culture of this vibrant and historically-important city. An emerging scholar of Japanese history, Ashley will develop the advanced linguistic skills and rich cultural understanding of Japan that are essential to advance in her field. The language skills she acquires will allow her to engage in non-English sources for her Honors project in History. Her thesis research, which she has already started, looks at the role of Orientalism in shaping the discourse around the controversial commercial whaling industry in Japan. After her Hillcrest experience in Kyoto, Ashley will complete her Honors project at JMU and then study at Oxford University through the JMU Oxford program, where she will take advanced and targeted courses in Japanese and East Asian history. Moving forward, Ashley plans on pursuing doctoral studies in Asian history and becoming a university professor. Through her scholarship and teaching, she hopes to advance a richer and more nuanced understanding of the history and culture of Japan and East Asia.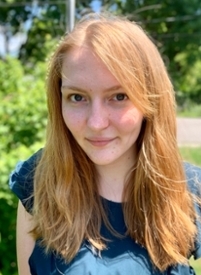 Vivian Lawrence is a junior Honors student with majors in Economics and International Affairs. Her project mentor is Charles Blake, Professor of Political Science. For her Hillcrest experience, Vivian will work with FairServices NGO in Cusco, Peru. Utilizing her background in economics, she will teach a 3-month course on personal finance and math skills to teenaged women from disadvantaged backgrounds. Since these young women are already learning English, classroom instruction will take place in English using Spanish-language workbooks and materials. Vivian will also take intensive Spanish language instruction and live with a local family for an immersive linguistic and cultural experience. She has the opportunity to start learning Quechua, the local Andean language. In the financial literacy course she teaches, Vivian will adapt as much as possible to the unique experiences of her students, ensuring they are equipped with the skills and confidence to pursue their own goals of higher education or employment. She has valuable experience as head ESL teacher at Skyline Literacy and is currently a Teaching Fellow in HON 100, the first year experience seminar in the Honors College. After her stay in Peru, Vivian will pursue Honors thesis research on the efficacy of NGOs in addressing socio-economic issues, particularly in the areas of income distribution and gender. Future goals include applying for a Fulbright Scholarship in Latin America, law school, and a career focused on public interest law.
Honorable Mention: Scholar of Promise
These students, sophomores in the Honors College, show immense promise and ambition in submitting advanced Hillcrest Scholarship applications. In addition to a $500 award, each student will receive future mentorship, support, and encouragement as they continue to develop their projects. 
Anna Lee (Independent Scholars)
Corinne Martin (English; Independent Scholars)
Pierre Mbala (Engineering; African, African-American, and Diaspora Studies)
Sincere thanks to the members of the selection committee: Alysia Davis (Honors College), Betsy Herron (Nursing), Christopher Rose (Biology), Felix Wang (Center for Global Engagement), and Margaret Witherspoon (Honors Advisory Council). Meredith Malburne-Wade, Director of Student Fellowships Advising, assisted greatly during the application process. Hillcrest Scholarships are administered by Jared Diener, Director of Honors Advising and Global Initiatives.