News
Extending the legacy
---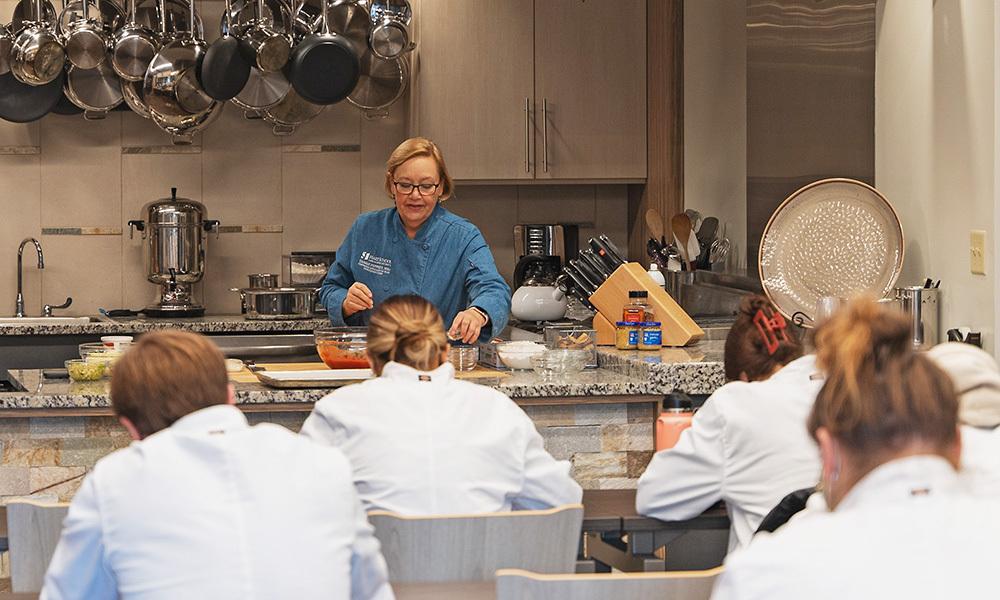 SUMMARY: A generous donation to the Hart School will benefit students in perpetuity.
---
The Hart School of Hospitality, Sport and Recreation Management at James Madison University recently received a generous donation from The John Dufour Memorial Scholarship Fund. With a value of more than $100,000, the fund will allow for a $4,000 scholarship to be given each year in perpetuity to a Hospitality Management student in the Hart School.
The memorial fund was established by friends and family of John Rene Dufour, a leader in hospitality sales and marketing in Virginia. John, who passed away in 2006, was known for his engaging personality, kind manner and professionalism when serving the needs of his clients. Following his passing, John's friends and family raised funds through donations and golf tournaments in order to leave a meaningful legacy in his name.
The foundation originally provided funding to Dufour's family, enabling them to continue their education and later, to high school students hoping to pursue a career in the hospitality management field. 
Most recently, the foundation board voted to donate the remaining funds under their management to a Virginia university with a strong hospitality program. Jeff Bryant Ford ('15P), president of the memorial foundation, and parent of an alumna, recommended the Hart School.