Retiring Hart School faculty impact JMU students in perpetuity
News
---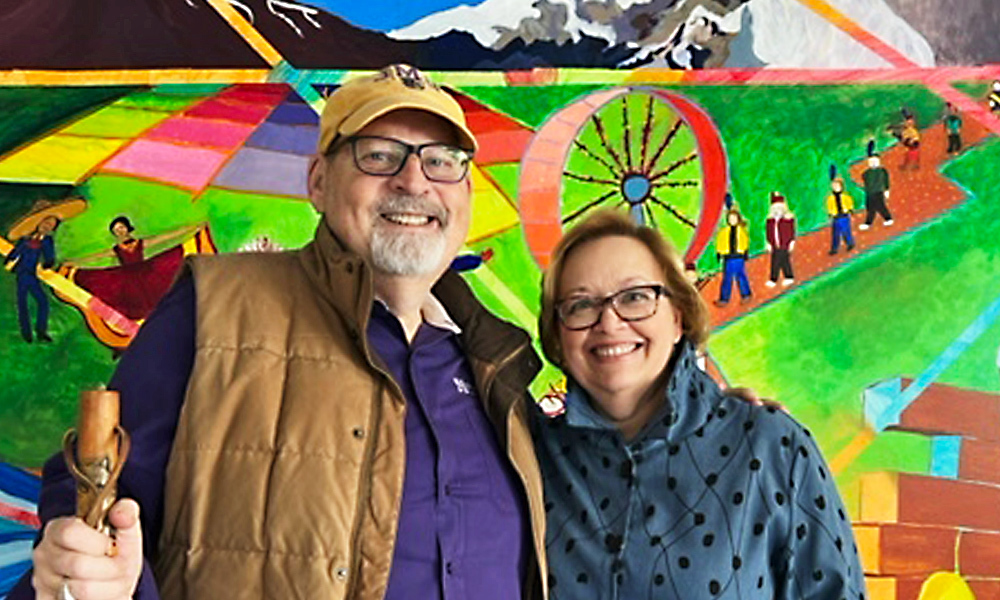 SUMMARY: Hart School Professors Neil Marrin and Tassie Pippert ('11, '13 M.Ed.) create a scholarship to support study abroad and experiential learning opportunities for JMU Hart School students.
---
Studying abroad and experiential learning have played a critical role in the lives of Neil Marrin and Tassie Pippert ('11, '13 M.Ed.), professors of Hospitality, Sport and Recreation Management. Both have promoted giving back to their students, and have been generous to JMU and, in particular, the Hart School.
The Marrin and Pippert Scholarship Endowment for Study Abroad & Experiential Learning, newly created this year, will provide scholarship funds annually for students participating in a study abroad or experiential learning trip.
Marrin has had the pleasure of leading three short-term study abroad courses and serving as the Faculty Member-in-Residence (FMIR) in Florence, Italy and Antwerp, Belgium. Through his experiences, Marrin has seen the life-changing impacts that being immersed in other cultures provides and the importance of being a global citizen. 
Additionally, Marrin has led multiple experiential trips throughout his time at JMU and has gained an appreciation for the professional and personal value of these experiences. His hope is that this scholarship will make these opportunities available to more Hart School students.
Similarly, Pippert has led short-term study abroad courses in France, England, Ireland and Scotland and has twice served as a FMIR in Florence. She has also led courses stateside in Napa and Sonoma, California and has accompanied students on experiential learning trips across the country. 
Pippert believes that studying abroad not only impacts the life of the student, but all who benefit from their wisdom gained by being an involved member of a global society. 
As Marrin and Pippert prepare for their individual retirements, they felt it was important to offer their friends, family and former students an opportunity to support the student experiences they cherished most from their time as faculty at JMU. For both educators, learning outside the hallowed halls of the university played a crucial role in their desire to create The Marrin and Pippert Scholarship Endowment for Study Abroad & Experiential Learning, honoring their years of teaching at JMU.
Giving to this scholarship will afford students the opportunity to experience first-hand what Marrin and Pippert brought to the classroom every day: out-of-the-box opportunities. The endowed fund generates scholarships in perpetuity, meaning that a donation will make a difference not only today, but for a lifetime.
To donate, visit: https://bit.ly/MarrinPippert