News
Hart School's first Fulbright Scholar
---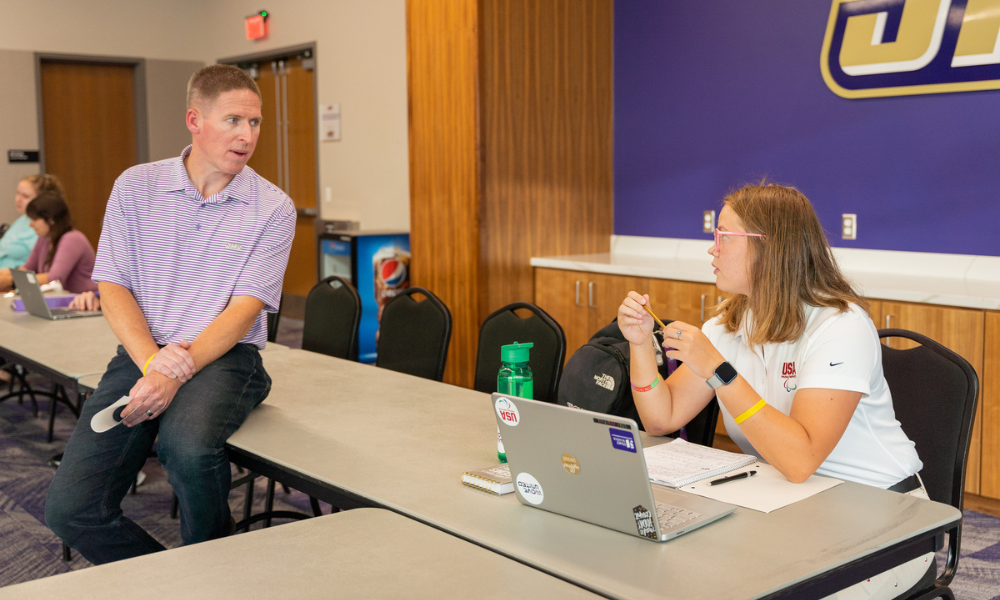 SUMMARY: The Hart School of Hospitality, Sport and Recreation Management welcomed its first-ever Fulbright Scholar.
---
After a lengthy application process, Russian national Irina Perfilova was selected as the Hart School's first Fulbright Scholar exchange student. Perfilova was seeking to continue her education in a Sports Management Graduate program with a focus on adaptive sports. 
While Perfilova is the first incoming Fulbright Scholar to study at the Hart School, Alec Travers ('18), a Hospitality Management major, represented the Hart School when he traveled as a Fulbright Scholar to the Czech Republic in 2018.
The Fulbright Scholar Program is an educational exchange program for graduate students (Masters and Ph.D. levels) from 140 countries, and is highly selective. The program, funded by the U.S. Department of State, offers a grant that covers tuition and visa fees, living expenses and provides a monthly stipend to the student.
Perfilova's Fulbright grant covers the Hart School's two-year graduate Sport and Recreation Leadership program from August 2021 to May 2023. 
Depending on the student's home country, they may have an opportunity to choose a school; however, for Russian students like Perfilova, an academic placement is arranged by the Institute of International Education (IIE) based on a personal statement. 
 The IIE concluded that James Madison University would be the best fit for her to continue her studies. "They were absolutely right," said Perfilova.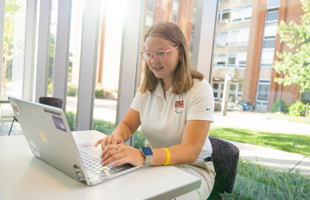 With the Center for Global Engagement providing the necessary resources to assist with accommodation, and The Graduate School hosting an orientation for new students with a further focus on international students, Perfilova arrived in Harrisonburg a week before classes began in 2021. One of the benefits of the program has been that Irina is in a cohort that includes other international students, including those from France, Germany, Canada and Albania.
"At the very early stages of the program and during the semesters, I felt very strong support from the Hart School and the Sport and Recreation Leadership faculty members," said Perfilova. "They encouraged students to speak up in class," she said with surprise, noting that Russian professors prefer to lead the lecture themselves with no interruption.
She is currently conducting a research study for her master's thesis on "The Impact of COVID-19 on Para-Athletes: A Case Study on Motivation and Psychological Training for the 2020 Paralympic Games." 
During her summer internship with Move United (an official affiliate of the U.S. Olympic & Paralympic Committee) in Colorado, she had the opportunity to interview 11 Paralympians. Once Perfilova's research is complete, she will present her findings at the NASSS Conference (North American Society for the Sociology of Sport) in Las Vegas in November 2022.
"Despite the modern trends toward the development of diversity and inclusion, as well as engaging underrepresented populations participating in research, people with disabilities still continue to be excluded," explained Perfilova. Over 1 billion people live with a disability as of 2022, which is equivalent to 15% of the global population, according to the World Health Organization. "After I graduate from JMU, I plan to be more involved in research focusing on adaptive sports and people with disabilities," she said.