News
Fast-paced growth and gourmet toast
---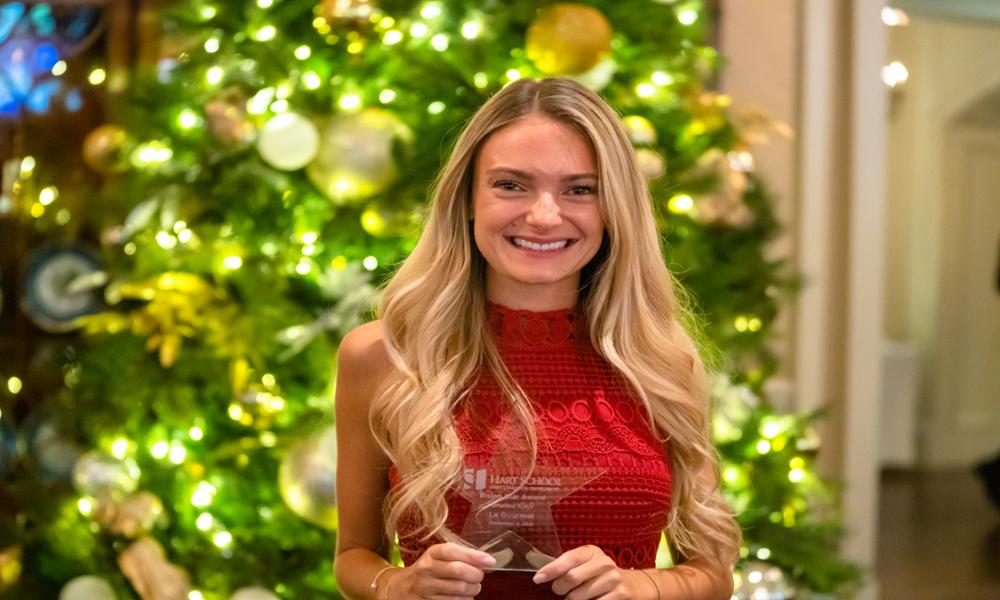 SUMMARY: Brianna Keefe ('16) turned her healthy habits into a successful business.
---
Eating healthy is something that most people strive to do, but struggle to make a daily reality. Getting healthy fats, carbs, vitamins and minerals can be a challenge; however, Hart School of Hospitality Management, Sport and Recreation alumna Brianna Keefe ('16) has turned that challenge into a profitable habit. 
When Keefe graduated from JMU, she was unsure what road her hospitality management degree would lead her down. But, with a strong passion for healthy, fresh food, she soon began seeking out her next adventure: being the founder and owner of Toastique, a gourmet toast and juice bar.
"Healthy-fast-casual restaurants are where eating is going."
Brianna Keefe ('16)
In an interview with hospitality management professor Tassie Pippert, Keefe said, "I wanted to do something focused on toast because it's a concept that's never been done before and I really believed in it." 
Keefe opened her first brick-and-mortar cafe in 2018 in the D.C. metro area, and has since grown her business to include three more locations and a sister restaurant, Chopsmith.
Despite the global COVID-19 pandemic, Keefe has been able to keep her shops running and creating revenue, even opening one location mid-pandemic in July 2020. Due to great feedback from customers and the success of her fourth location, Keefe is now offering franchising opportunities to those who, like her, love and are inspired by "healthy, beautiful, fresh" food. 
Keefe has signed to open 37 new franchise locations in the next 24 months, from New Jersey to Colorado. 
"I knew I wanted to grow, and the feedback was overwhelmingly amazing. Healthy-fast-casual restaurants are where eating is going," she said.
This year, Keefe was recognized by Forbes magazine, which placed her on its "30 Under 30" list in the food and drink category. Her success has catapulted her business to national fame, and she was recently honored with the first-ever Rising Star Award in hospitality management from the Hart school. 
"All the classes I took, from the business minor to my final project, the Hart school put everything together in a real life experience. I get to use all those lessons learned now. I am very grateful for the Hart school," she said.