Hart School of Hospitality, Sport and Recreation Management
Director welcomes new faculty to Hart School
---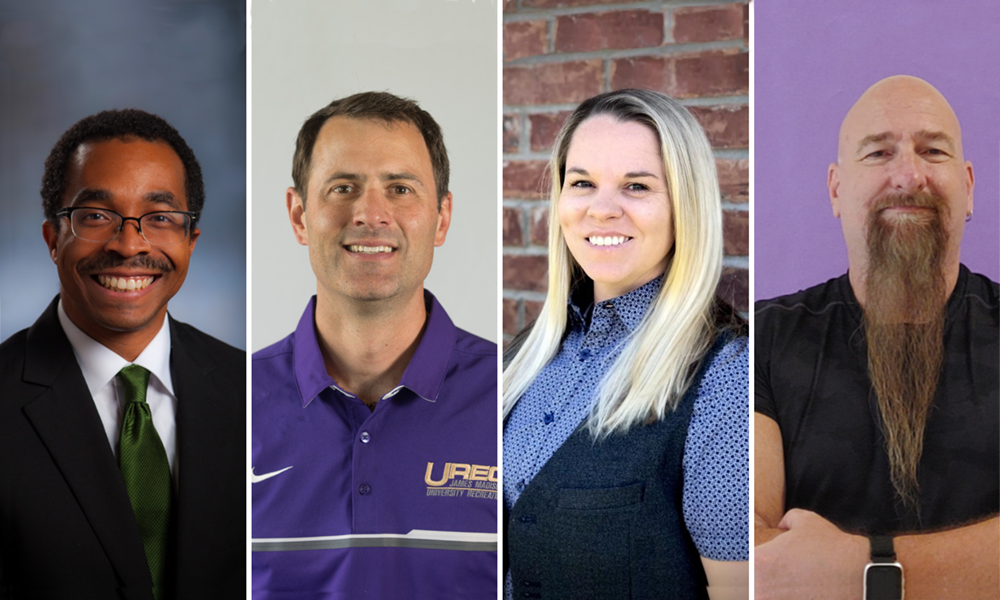 SUMMARY: The Hart School is pleased to welcome four new faculty members to the school.
---
Please join me in welcoming new faculty for Fall 2021 to the Hart School!
Guy deBrun joins us as a full-time faculty member at the Hart School. Guy's education includes a B.A. from Messiah College and an M.S. from James Madison University. In addition, he is a doctoral candidate ABD (all but dissertation) at James Madison University. Guy has served as a coach and teacher at the secondary education level, and brings diverse teaching experience from a variety of postsecondary institutions including the University of Maine, Hampshire College, Eastern Mennonite University and James Madison.
In addition to his previous teaching experience, Guy has accumulated 18 years of professional experience in campus recreation adventure programs at three colleges or universities. His involvement in service at the national level also helps elevate the prominence of the Hart School. He currently serves on the board of the Outdoor Sport Institute and is past president of the Association of Outdoor Recreation and Education.
Augustus "Gus" Hallmon joins us in an SRM tenure track position. Gus comes to us after several years as an Assistant Professor at Northwest Missouri State University. His research interests are in racial, neighborhood and ecological effects on recreation participation, organizational diversity, and cultural competency and recreation.
He has a B.S. and Ph.D. from the University of Illinois at Urbana-Champaign and an M.S. from Keller School of Management. In addition to his academic experience, Gus brings with him a breadth of industry experience, having worked three years as a graduate assistant in campus recreation and another three years with the YMCA, where he managed youth and adult sports.
Jai Girard and Ben Swartz have each accepted a one year HM RTA position. 
While Jai Girard joins us from Texas, she has numerous ties to Virginia, including her father who lives here. Jai has been living in College Station, Texas, where she has been teaching courses in tourism and recreation for Texas A&M University and both managing bars and bartending. In addition, she co-founded and now runs a non-profit there that rescues cats.
Her B.A. in Sociology and M.S. in Recreation, Parks and Tourism Sciences (RPTS) are both from Texas A&M University. She is also ABD towards a Ph.D. in RPTS at Texas A&M. Jai will be teaching Ethics and Prowess this Fall.
Ben Swartz comes to us from the local high school in Winchester, Va. where he serves as the Learning Lab Coordinator while also working part-time as the Technical Director for the Patsy Cline Theater there. His previous work in our industries includes serving as a camp director at Camp Horizons here in Harrisonburg and associate professor and department head at Northern Virginia Community College. In addition, he spent several years as a director and lead facilitator for Dirigo Consultants where he developed and implemented residence life training programs for student leaders at multiple universities.
He has a B.S. in Communications from our very own James Madison University and an M.S. in Recreation and Park Administration from Indiana University. He is also ABD towards a Ph.D. in Human Performance from Indiana University. Ben will be teaching many of our leadership courses in the Hart School this Fall. 
--Stephanie West, Director, Hart School of Hospitality, Sport and Recreation Management