Hart School of Hospitality, Sport and Recreation Management
Alan Daniel (SRL) Named Appalachian State Directory of Giving for Athletics
---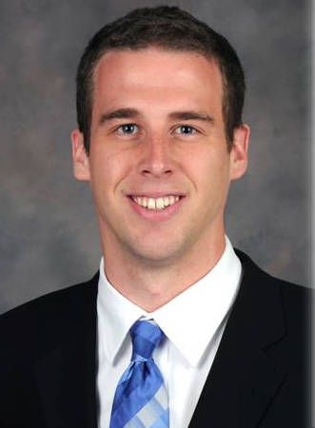 Appalachian State University athletics has hired Alan Daniel (JMU SRL Alum '13) as its director of annual giving for athletics, senior associate athletics director Brian Tracy announced on Monday.
In his role, Daniel will will oversee marketing operations, annual solicitation efforts and benefit fulfillment for the Yosef Club. He will officially start at Appalachian State on April 4.
"We're excited to welcome Alan to the Appalachian State athletics department and development team," Tracy said. "His progressive experience at FBS institutions will have an immediate impact on how we grow our base of support and engagement around our athletics programs. We are at a critical juncture where each and every supporter will make us better. We are excited to have Alan on board to help us achieve our goals."
Daniel comes to Appalachian after a year-and-a-half as the assistant director of athletics development at Old Dominion. While at Old Dominion, he raised funds for the Old Dominion Athletic Foundation via direct solicitations, managed ODU's year-end "Power of Pride" campaign and increased young alumni membership by 39 percent in 2015.
Prior to his time at ODU, Daniel spent a year-and-a-half as a development assistant at Army West Point and five months as a major gifts intern at James Madison.
"I am honored and thrilled by the opportunity to join the Appalachian State family," Daniel said. "I look forward to helping our 450-plus student-athletes continue a proud tradition of success in the classroom and in athletic competition."
Daniel earned a bachelor's degree from Virginia Tech in 2010 and a master's in sport and recreation leadership from James Madison in 2013.