News
Local Help for global refugees
---
By: Stephen Roddewig "18
In 2014, an estimated 42,500 people became refugees every day, according to the United Nations High Commissioner for Refugees. The refugee crisis extends from South America to the Middle East and beyond. In response to the global emergency, James Madison University (JMU) has been involved in the effort to provide aid for refugees and other immigrants coming to Harrisonburg. Dr. Mary Kimsey, a professor in the Geographic Science (GS) Program and co-coordinator of the Minor in Humanitarian Affairs, has over 24 years of experience with local efforts to help refugees.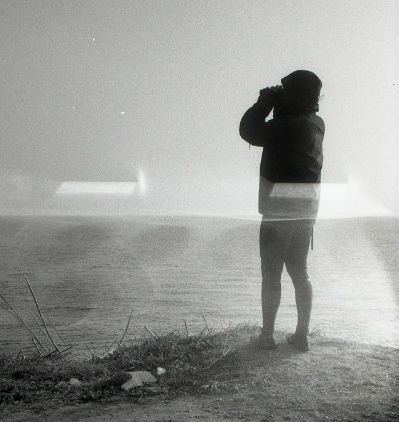 "Refugees have been coming to the area for decades," said Kimsey. Many Kurds, Iraqis, Ukrainians, Ethiopians and people of many other nationalities have resettled in Harrisonburg and the surrounding areas. According to Kimsey, the first immigrants she assisted were Cubans who came through the local refugee office. She helped them adjust to their new environment. "Some of them now work in JMU's Dining Services, one is now a branch manager with a bank, and another works with immigrants in a social services office," Kimsey said.
Kimsey's experience with helping refugees extends to her students' efforts. "Through the courses in Geographic Science that I teach, I have had hundreds of students tutor refugees in local schools and in their homes." For example, when teaching the course Human Geography: The Cultural Landscape, Kimsey assigned a service project to her students that involved tutoring sessions arranged through the Refugee Resettlement Office. The project provided students with experience related to course work concerning issues facing refugees, and benefitted the students on a personal level. "The students have almost always had memorable or even life-changing experiences," said Kimsey. "I have heard many times 'they are just like us.'"
In addition, a student in the Humanitarian Affairs minor along with other students established the Relief for Refugees Club in fall semester, 2015. According to the club president Amanda Bressner, the founders were inspired after taking Critical Reading and Writing "during which we learned about refugees from around the world and multiple stories of human rights violations. With the immense refugee population in Harrisonburg, we all decided we wanted to do something to make a difference." The club was formed to provide basic necessities for those in need. Already, the club has held a coat and blanket drive for Syrian refugees, and more fundraising events are planned for spring semester. "We've had an enormous amount of student and faculty interest," said Bressner. Kimsey advised Bressner during the formation of the club, and hopes to play an active role in the future as the club builds further ties with the Harrisonburg community.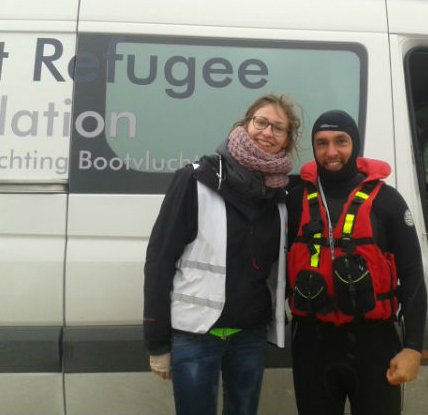 A former GS student and alumnus, Justin White, recently returned from a trip to Lesbos, Greece. On the island, White helped guide boats loaded with Syrian refugees to safe landings on the shore and responded to any emergencies on the boats, including administering life-saving techniques to passengers who fell into the water. White leveraged the skills he learned as a lifeguard and a volunteer firefighter. "These are a strong people with a lot of integrity," said White. "I hope I could act as strong if I had to leave my home." White is a former student of Kimsey and said that she had a great influence on his life. "She helped me to think in a worldly way," said White. He hopes to continue to go on relief trips to help those in need. "It's become a routine to consciously participate in global affairs."
Volunteering in the local community is another way students can make an impact on the larger crisis. "We are always ready and willing to donate items and money, but sometimes our time is just as important, if not more so," said Kimsey. Existing volunteer organizations, such as Skyline Literacy, offer great opportunities to aid local immigrants and refugees, Kimsey suggests. Even the friendship of students can benefit immigrants in the surrounding community. "Refugees sometimes feel isolated and often would like more contact with the local population," said Kimsey.
JMU is responding to the crisis by focusing on educating students about refugee issues. In October, Dr. Tim Walton hosted Jim Hershberger, the Director of the Refugee Resettlement Office, to give a presentation to his Selected Topics in Intelligence Analysis course. Hershberger was accompanied by a young Eritrean refugee, who told his story of leaving his country only to be imprisoned in a neighboring state.
In a time of heightened fear and suspicion, awareness and education are vital to understanding critical issues and deciding how to respond. "When we want to respond financially, we need to investigate organizations thoroughly before making a contribution," said Kimsey. Supporting regional organizations, such as the Refugee Resettlement Office, and student organizations, such as the Relief for Refugees club, can make a great impact in the lives of refugees and immigrants. Above all else, students and faculty must stay informed. "We must keep up with the news by reading and listening to a variety of news sources," said Kimsey, "in order to make informed decisions about the many critical situations in the world around us."
Justin White ('10) will be on campus Monday, March 21, 2016 at 5 p.m. in Harrison Hall, Room 2015 to talk more about the refugee crisis and his first hand account in Lesbos, Greece.
Published: Tuesday, March 1, 2016
Last Updated: Tuesday, February 21, 2017