My journey to JMU
News
---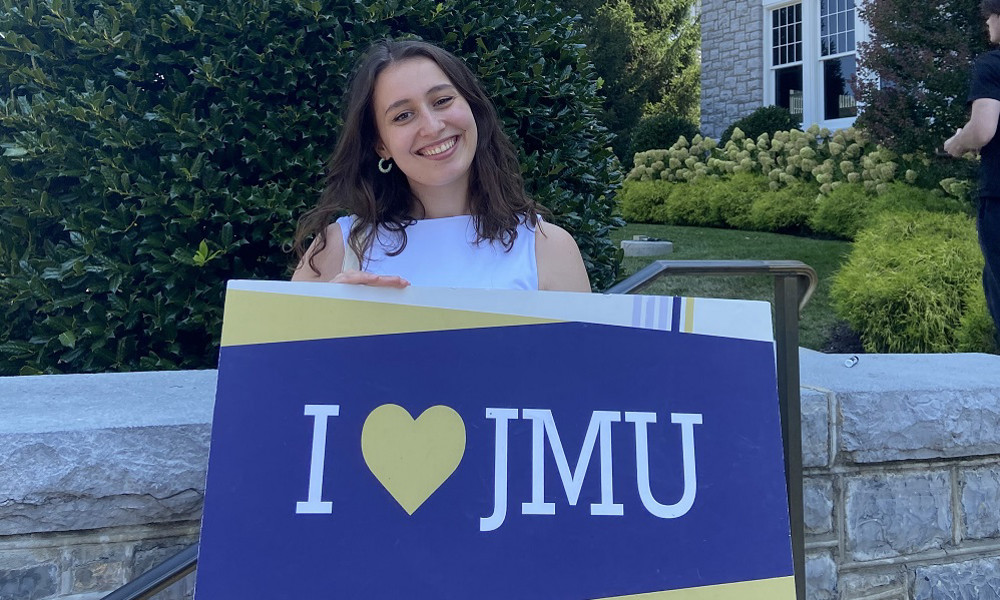 SUMMARY: From initial panic to fulfilling a dream, my journey to James Madison University was filled with determination, excitement, and heartfelt support, ultimately leading me to embrace the adventure of a lifetime.
---
My journey to James Madison University was a mix of excitement, determination and a few moments of panic. It began in 2022, during the final year of my bachelor's studies when one of the professors mentioned an informative session about JMU. This session left a lasting impression on me.
It wasn't until November of that year, after successfully defending my bachelor's thesis, that I started researching scholarships and universities for my master's. Then I recalled the JMU session and looked at their website exploring the programs. As a prospective international student, I also carefully reviewed the financial aid options because graduate studies abroad sounded expensive. The Writing, Rhetoric and Technical Communication program at JMU caught my eye, and I decided to reach out to the program director for a detailed conversation. The insightful conversation convinced me that JMU was the right choice.
I drafted my personal statement, pouring my heart into expressing why this program perfectly fits my goals. The online application process was relatively smooth, except for a brief panic moment when the application fee payment wouldn't go through. Thankfully, I managed to sort it out, and the excitement of possibly getting admitted filled me with hope.
On Kosovo's Independence Day, I woke up to an email confirming my admission into the WRTC program at JMU. My heart raced, and I couldn't help but share the news with my family. During our celebratory family lunch, we had not one, but two reasons to celebrate that memorable day.
My next step was applying for a graduate assistantship; the waiting period was nerve-wracking. Fortunately, I was offered the GA position shortly after the interviews. I couldn't have been more grateful, as my tendency to overthink and stress had started to take its toll.
There was still so much to do — the visa process, finding housing and booking a flight. The visa process went smoothly, with careful document preparation and a successful interview, after which, I left the embassy with the biggest smile on my face.
Taking a bit of a risk, I booked my flight before obtaining my visa (not recommended) and applied for housing as soon as possible. The news of securing housing provided a sense of security and excitement for the adventure ahead.
The International Student and Scholar Services at JMU played a crucial role in easing my transition. Their weekly meetings and guidance through pre- and post-arrival steps, provided a sense of direction and support, making the entire process less daunting.
Throughout these months, I chose to keep my plans relatively quiet, sharing the news only with my family and closest friends. I often found myself in a state of denial, perhaps as a defense mechanism against the enormity of the changes ahead. Thankfully, their support and encouragement played a crucial role in easing this transition.
Looking back, I can confidently say that taking that first step toward exploring JMU's programs was one step closer to experiencing the adventure of a lifetime.