News
A huge milestone
---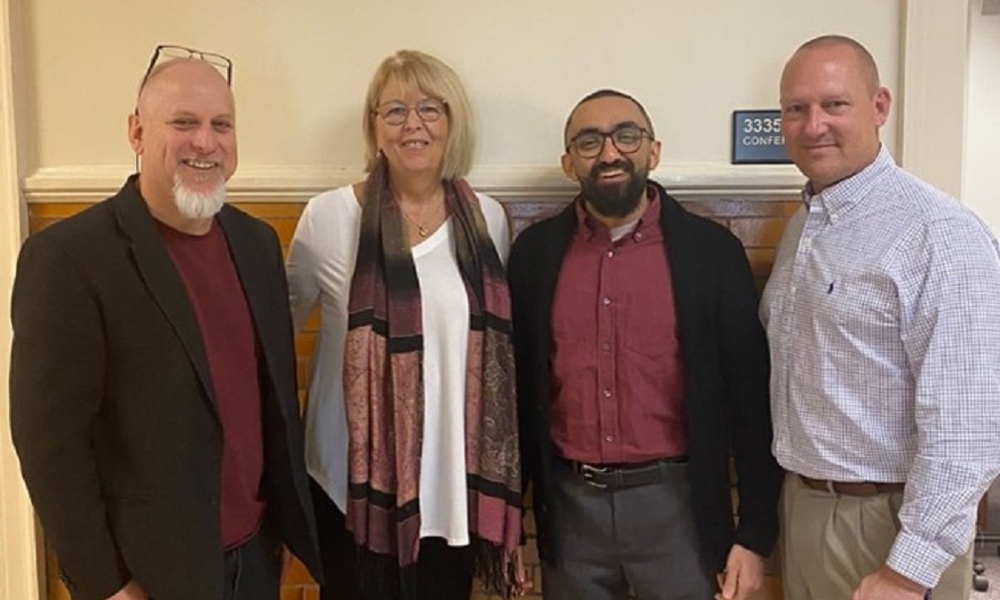 SUMMARY: Nearing completion of his graduate program, Mohamed share his thesis experience.
---
I have successfully written my thesis, defended it and submit it to the Graduate School! The challenge that seemed overwhelming at first, is now an achievement that I'll always be proud of. At the beginning of this semester when I was halfway through, I had so many questions. I was not sure if I could do this. Yet, I was blessed with great professors that helped me walk through this challenge.

My thesis is about the usage of humor in learning and development, which is a topic that I was interested in for years. I dreamed about having the opportunity to work on this topic in depth and to understand it more. I viewed the thesis requirement to be a great way for me to focus on this area of interest. I felt lucky to be able to study humor through conversations with learning and development practitioners. I then matched my participants' experiences with the published literature and learning theory. This project would not have been possible without the huge support and encouragement I received from my program professors and my peers who went through their thesis journeys with me.

I must acknowledge, the incredible support I received from Dr. Kristen Kelley, the Coordinator of the Multilingual Student Services Office at JMU. I faced challenges with academic writing as someone who speaks English as a second language. I benefited a lot from this great resource that helps multilingual students with academic writing. The support and direction I got from Dr. Kelley added a lot to my work.

At the end, I felt like I was above the clouds when, after my thesis presentation and defense, my advisor and committee members told me that I passed my thesis requirement! The feeling that my work was appreciated and considered valid by these professional and experienced individuals is impossible to describe. The completion of my thesis represents the end of my graduate program, but really only a beginning for my future work. I am now ready to continue to explore this area of study about which I remain passionately interested.