365 days already!
News
---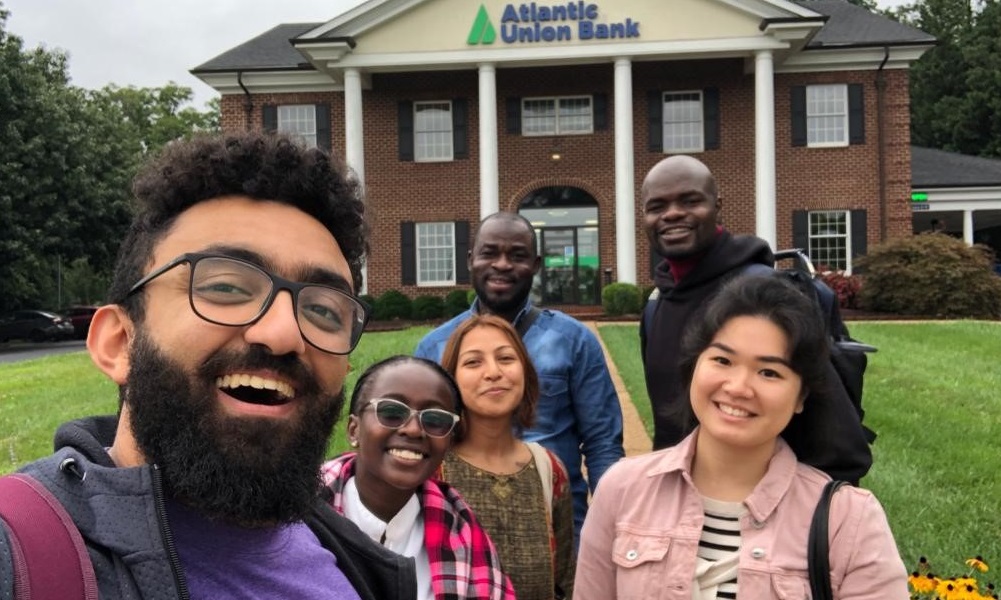 SUMMARY: Second year graduate student, Mohamed Serry, remembers coming to JMU for the Adult Education/Human Resource Development program. Now he is helping new graduate students settle in to the first-year experience.
---
On August 16th 2021, I was in a JMU shuttle bus that took a new group of international students from Dulles airport to Harrisonburg for the first time. This was an exciting, confusing and turbulent new experience for me!
On August 15th 2022, I took the same shuttle bus, but this time I was there as the orientation leader for the international graduate students starting their journey at JMU.
As the bus passed the beautiful green lands of the valley, I remembered how a year ago I took pictures of everything. I had a serious case of jetlag and I had tons of questions in my mind.
This time, I accompanied a group of new international students, many of whom probably had the same feelings, questions and jetlag! I found myself answering questions they did not even ask. I shared ideas, tips and thoughts that based on my experience last year.
For the rest of the week we participated in many activities and events that were designed to help prepare the new students for their years in the U.S. We helped them open bank accounts, complete their first shopping trip, learn about legal issues and academic scholarship. All of the activities were meant to help them settle, get to know each other and the JMU community. By the end of the week, the students seemed to be on track to join the beautiful international family of JMU.
A year has passed. There were many ups and down. I made many new friends. I visited many new places and had many new experiences. I am now half-way through my master's program. I'm completing my second year of work for the office of the graduate school.
I feel that I am a member of JMU's international family. I'm a member of the, Arabic community, Muslim Student Association, and JMU community as a whole. I am thankful for this great experience, and ready for my 2nd year as a master's student at JMU.