Graduate student research seeks to improve healthcare in rural Ghana
News
---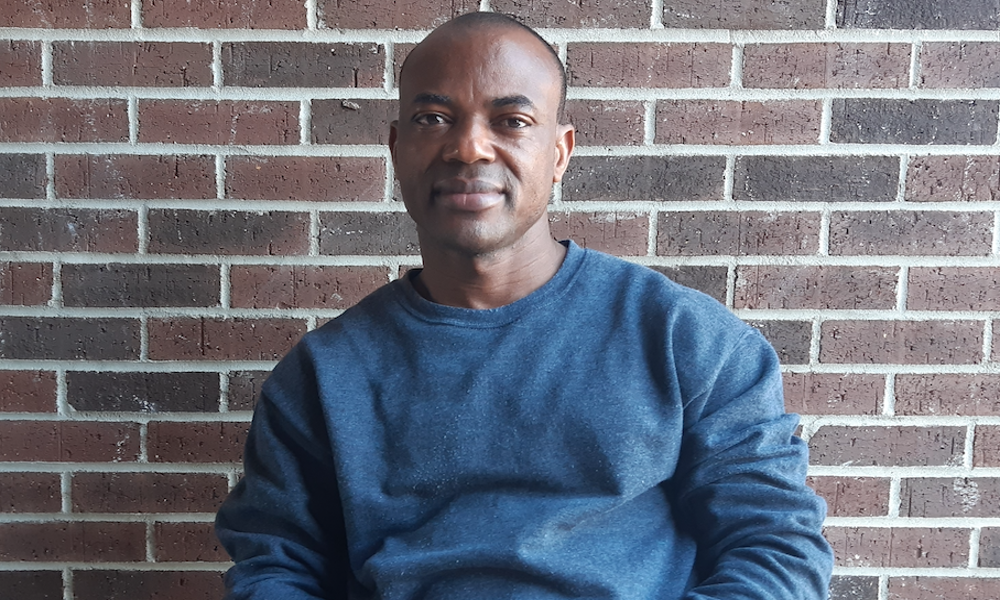 SUMMARY: Communication & Advocacy graduate student, Mathias Aboba is doing research that can be applied to health advocacy in his home country, Ghana. He is evaluating Ghana's community-based health planning and service policy, focusing on the role of communication between frontline health workers and community members.
---
By Laureta Ramaj, Graduate Student, M.A. in Communication & Advocacy
Mathias Aboba was the first person from his family to go to college and he recognizes that it's a privilege that not many children in Ghana have to this day. A few years ago, if someone had told him that he would have completed two graduate degrees by May 2021 and that he would, later on, serve as an advocate for the community he grew up in, he would have never believed them.
Mathias has a bachelor's degree in Integrated Development Studies from the University of Development Studies, and he earned a graduate degree in International Studies from Ohio University. Mathias then returned to Ghana where he assisted with a Health Service research project that was designed to make healthcare more accessible to people in rural communities. During this work, Mathias realized that he did not have the skills needed to do what he desired most – to be an advocate for his community. He is enrolled in the Communication and Advocacy program at JMU to develop the necessary knowledge and skills to be an effective advocate.
Mathias is now completing a thesis that can be directly applied to health advocacy in Ghana. He is evaluating Ghana's community-based health planning and service policy, focusing on the role of communication between frontline health workers and community members. It was very easy for Mathias to select this topic because it connects so well with his work in Ghana. To complete this project, Mathias needed financial resources and the AIM grant provided those funds for him. "I put a lot of effort into applying for it and I was extremely excited when I got the email from the Dean of the Graduate School that my application was selected. Grants like this one are of vital importance for students like me who have financial challenges that can prevent them from doing meaningful work."
Mathias's study is a combination of interviews and secondary data obtained from the University of Ghana Regional Institute for Population Studies (RIPS). Before the pandemic, he planned to personally collect data for his thesis in Ghana, but COVID-19 made this impossible. Instead, he is conducting interviews with community members and health workers in Ghana via Zoom. Even though the interviews are being conducted virtually, scheduling participants was very challenging. Many of the people he wanted to interview lived far from the city and they did not have consistent access to the internet. To interview these study participants, he needed to cover the data charges that his participants would incur to interact with him over the internet. In addition, arranging meetings with people who don't regularly use the internet was quite difficult. He hired a research assistant at the University of Ghana who would not only help connect him to the interviewees and talk to them on his behalf but would also transcribe hours of interviews for him as well. His research plan would have been impossible were it not for the AIM grant which is helping him cover some of the costs.
As an international student, Mathias appreciates that JMU offers opportunities like the AIM grant because they are exactly the type of programs that students with limited resources need to pursue their passions and help their communities. "I have felt nothing short of welcome and supported ever since I started my graduate program and this project, so I want to thank the Dean of the Graduate School and all of the people that were involved in advancing this grant."
AIM grant aims to increase the representation of minority students in different professions and eliminate the barriers that prevent them from achieving their goals. This incredible opportunity helped Mathias find a way to give back to his home country and complete work that makes him extremely proud.