News
A chain of giving back
---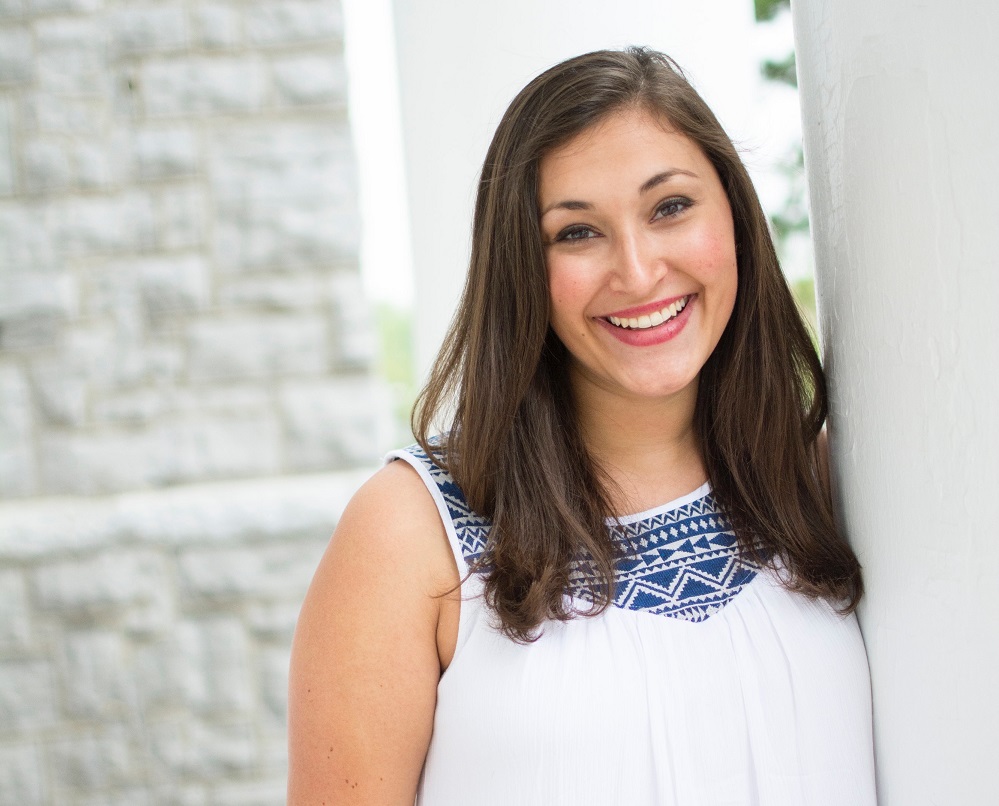 By Laureta Ramaj, Graduate Student, M.A. in Communication & Advocacy
Eliana Segal, a graduate student in the Psychological Sciences – Behavior Analysis Concentration is passionate about helping people and making an impact in the world. After graduating from undergrad, Eliana worked at Alcanzando, an early-intervention center that applies the principles of Applied Behavior Analysis (ABA) to teach young children on the autism spectrum. The wealth of knowledge and experience she gained pushed her to return to Alcanzando as a graduate student and further improve her ABA therapeutic and training skills.
Eliana had always been fond of the Spanish language and culture. While she was an undergraduate student at JMU, the love and appreciation for the language endured as her interest in Applied Behavior Analysis (ABA) blossomed. She wanted to find a way to combine these two passions and put them to practice so she decided to pursue a career as a bilingual Behavior Analyst. In order to achieve this goal, Eliana no longer sought a Spanish immersion experience to integrate into her ABA work, but instead a merged practice that would help her increase her fluency and teach her how to practice ABA in Spanish.
Having worked at Alcanzando for about 18 months after graduating from undergrad, Eliana trained the staff on parent-child interaction therapy. She wanted to return after she learned more in her graduate program and give back to the community there. This was made possible when she received the Global Opportunity Scholarship, awarded through the JMU Graduate School, which supported this internship in Lima, Peru. "I would not have been able to go back there as a student if I hadn't received the scholarship" Eliana says. "I wanted to get more experience and help train the lower level professionals on how to work with kids, and the Global Opportunity Scholarship allowed me to do that."
One of the most important things that Eliana learned during her internship is how to adequately train parents to interact with their kids with special needs or behavioral problems. The ability to communicate and conduct the trainings in Spanish gave her a lot of confidence and was a huge milestone for her. "We're able to do coaching in our program at JMU through practicum placements but having that number one role, having people come to me for support and being able to do that in Spanish was very important to me" she notes.
Eliana enjoys working with Latino families and to be able to help them is one of her primary goals. Some of the parents have limited language proficiency, a low socio-economic status or do not know about the resources that are available to them – and if they know, they can't communicate with the people providing the resources. She strives to be that link that not only helps Latino parents familiarize themselves with the resources for kids but also teach these parents what they should do to help their kids themselves. Giving back is important to Eliana because it enables her to gain a plethora of experiences and a sense of purpose by serving this community.
Global Opportunity Scholarship is just one of the many ways we can support our students and be the propeller that helps fuel their internal drive and do exceptional things.
This incredible opportunity helped Eliana put her newfound knowledge into action and made this chain of giving back possible.